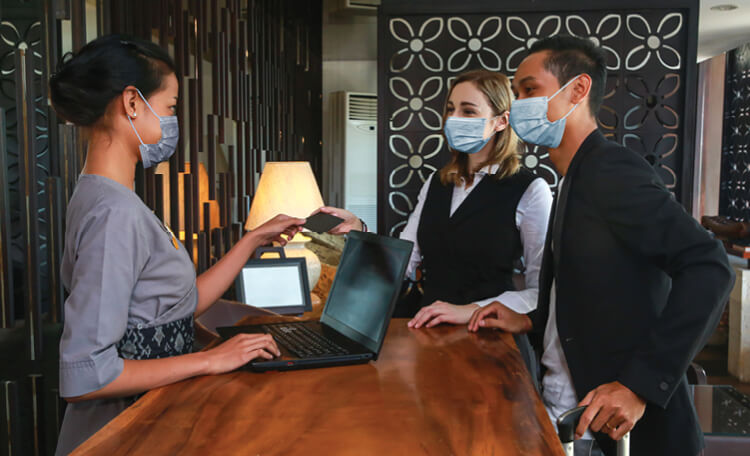 As you know the front office is the command post for your operation, and it's also the point where all the receipts come through. Making sure you have solid internal controls at the desk is not only good business, it's mission-critical. Without these safeguards you are wide open and as someone once said, good internal controls help keep honest people honest.
Now don't get me wrong. I believe we need to trust the front office people we have on our teams, and I also have seen what can happen when there is an opportunity. So, this piece is about eliminating most of those weaknesses at the front desk.
Subscribe to our weekly newsletter and stay up to date
Room Rebate Review and Approval
Having the ability to adjust the room rate to compensate for a service delivery problem such as noise, room temperature or a hot water issue is common in our business. Making sure your front-line staff are empowered to do this is in my option particularly important. This will help ensure your guests are looked after and your staff is operating in your overall best interest. However, each rebate needs to be properly reviewed and approved by the GM or owner. Make sure each adjustment is documented with the appropriate information. Look for trends and the best practice is to track the dollars and issues and manage accordingly.
Room Inventory & PMS Verification
This will ensure no one is selling your rooms for you and pocketing the proceeds. The typical sleight of hand means a walk-in guest that pays cash is actually not checked into the PMS. The clerk pockets the cash and the following day housekeeping finds a "discrepant" room. If you find these even on an infrequent basis you have a problem. Each day someone needs to balance the inventory to the "occupied rooms" report in your hotel. I remember dating a girl for a while early in my career. She was the housekeeping secretary and I worked at the desk. I had no idea that each day she "balanced the house count." If you're not doing this, start today!