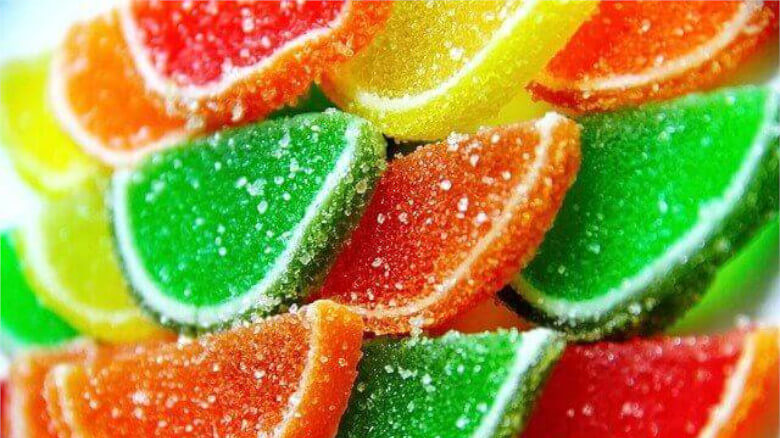 Guest segmentation is one of the most important tasks in hotel revenue management.
NB: This is an article from inTouch
If your segmentation or market mix is off, it can lead to flawed analysis, unoptimised pricing, and lost profits throughout the revenue management cycle. But if you utilise your hotel's data to accurately segment your market and understand your market mix, you'll see your revenue improve quarter after quarter.
Subscribe to our weekly newsletter and stay up to date
What is hotel guest segementation?
Hotel guest segmentation is the activity of dividing a broad consumer market of both existing and potential customers into sub-groups based on shared characteristics.
This practice helps you do two tasks more effectively. First, market segmentation allows you to better target marketing content to specific groups. Second, having well-defined customer segments allows you to price rates according to the individual segment you're looking at and increase overall conversions.
This step in the revenue management process lays the foundation for every step going forward. Your hotel's customer segments are primarily defined by each group's booking behaviours and rate sensitivity. Each segment will expect to pay different rates, book through different channels, have different booking windows, and will make up different portions of your segment mix and overall revenue. It's vital to understand each segment's expectations and behaviour in order to forecast demand and build your pricing strategy.
How do you segement your hotel's market?
95% of your bookings can be broken down into four main segments. Let's take a look at each main segment and dive into sub-segments before discussing more granular ways to break down your market.
Transient
Transient guests are, simply put, individual customers who book at publicly listed rates. These travelers book through online travel agencies (OTA) and tend to have the shortest booking window and are the last guests to book their rooms. Since transient guests book at the publicly listed rates, they usually pay the highest rate.
Leisure individuals are travelers who book rooms for a holiday or vacation. They usually pay the highest rate of all and book through OTAs. It's important to keep in mind that OTA's often charge a compensation fee for each booking.
Business individuals most often have the shortest booking window as they tend to book at the last minute. These guests are great for filling unsold rooms at the last minute.
Contracted
Contracted guests book rooms in volume and, thus, pay special rates that are lower than those of transient guests. The higher the volume, the lower the rate. The lower the volume, the higher the rate. Rates for contracted guests may also vary by season depending on the region your hotel is located or the unique practices of your property or hotel group. These guests provide regular, predictable business for hotels.
Corporate Negotiated Rates
Businesses that require employees to travel to set destinations consistently will purchase rooms in bulk and negotiate for lower rates. You can rely on these guests to cover costs during typically slow seasons or time periods as they tend to travel consistently year-round. Corporate negotiated guests most often stay a maximum of two nights at a time.
Wholesale and Tour Operators
Companies that offer holiday packages with flights, accommodations, and excursions will often pre-purchase rooms. Wholesale and tour operators will potentially purchase rooms in high volume and negotiate lower rates.
Groups
These are guests who travel together for a common purpose such as an incentive offered by a company for meeting quarterly sales targets or a destination wedding that attracts visitors from around the country or world.
Group guests are commonly referred to as MICE which stands for Meetings, Incentives, Conventions, and Events. 
Group guests often have specific booking preferences such as blocking off an entire floor or demanding lower rates for their bulk business. These guests can make up a major portion of your segment mix, depending on the location or region of your hotel.
Leisure groups, such as groups traveling for a wedding, tend to travel in large groups and negotiate a lower rate. They will most likely have a longer booking window which helps provide more accurate revenue forecasts.
Business groups are those travelers who book rooms as part of a corporate incentive program or company meeting. They tend to negotiate lower rates and spend less on F&B and amenities.
Conference groups often negotiate lower rates with packages that include event spaces, wifi, and meals. Hotels may offer lower rates to these groups as they typically have a higher spend in other on-property departments.
Airline crew 
Finally, hotels often designate about 20% of their room for airline cabin and cockpit crews. The crew segment provides steady and extremely predictable business for hotels. They often pay at the lowest rate but will book rooms far in advance and for long periods, providing a consistent profit for your hotel over time. Airline crews are a great way to fill rooms on typically slow days of the week.
One step further: Nationality & region-of-origin
Depending on your hotel's business model, region, and specific location, you may want to further segment guests by national origin. If your hotel typically attracts guests from a specific country, you can build segmented packages and more accurately predict on-property spend based on guests' origin.
For instance, travelers from some European countries may drink alcohol at a higher rate and spend more at your hotel's bars. While guests from nations in the Middle East and North Africa (MENA) region, who are more likely to be Muslim, may not be such frequent visitors to your hotel's watering holes.
Segmentation based on nationality also allows you to better forecast occupancy based on the travel tendencies based on national and religious holidays. For example, if specific national segments often travel to your hotel's destination for holidays, this opens the opportunity to offer leisure packages and promotions in order to gain their business.
Segementation analysis: segment mix
Segment mix is the breakdown of the contribution that each market segment makes to your hotel's occupancy and revenue. Each hotel has a different segment mix based on its business model, region, and location. By understanding the unique segment mix of your hotel's guests, you can build more accurate forecasts and more effectively decide where to focus your marketing and promotional efforts in order to hit your revenue targets.
As we previously mentioned, each guest segment has a different typical booking window. Contracted, group, and airline crew travelers often have a longer booking window which allows you to easily forecast their business. Transient guests, and more specifically business individuals, tend to have the shortest booking window, making their business the most difficult to forecast. Understanding what proportion of your customer base is a part of each of these groups will help you forecast how much of your future revenue is likely already booked and what's still to come.
How do you find the right guests?
One of the greatest challenges in modern hotel revenue management is breaking down data silos so you can access clean and accurate data for segmentation. Utilising a complete hotel business intelligence and data management software can take the headache out of this process and help you target to maximise revenue.
InTouch offers revenue managers and hoteliers the most powerful suite of decision intelligence tools available to the hotel industry. Take on guest segentation with a fully compliant, secure, and cost-effective platform to reconnect your siloed data and make reporting, analysis, and collaboration as easy as pressing a button.