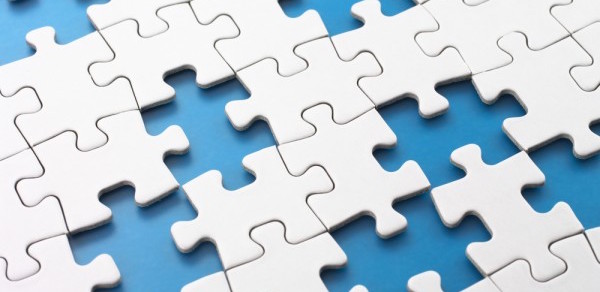 NB: This is an article by Kenny Lee, VP Marketing at Revinate
We have been hearing a lot of buzz, and frankly, confusion, about the role of Google in the booking decision process. While Google is one important touchpoint, the guest journey is much more complex, involving a wide range of channels and key decision points. In order to address the needs of your potential guests as they make travel decisions, it's important to have a holistic view of the guest experience at each stage, across all channels.
Here's our perspective on how guests engage and make decisions throughout the booking journey:
Google
Let's start with Google, since this is where much discussion has been centered lately. This is often where the travel research process begins. A study by Google revealed that 65% of leisure travelers and 69% of business travelers begin their travel experience on Google. Search engines rate even higher than online travel agencies and travel review sites for the most popular online planning sources for travelers. Just this week, Google launched Destinations, a new mobile-only feature to help travelers find inspiration and plan their next vacation, reinforcing Google's role early in the research process.
Things in the world of SEO have been changing rapidly. Google has changed its hotel search algorithm countless times over recent years and it can be tough to keep up. We revealed some basics for improving SEO in an article last year. You must also consider mobile. Google revealed recently that travel related questions on mobile phones increased by 50% in 2015. We also know that Google now favors mobile-friendly sites in search results. But this extends beyond SEO to the guest experience. You need to be prepared to engage your guests on mobile regardless of where they currently book. Potential guests move between screens multiple times in their research, but if you improve their experience on your own mobile site, you could leverage that uptick in mobile travel research and increase your direct bookings. Last year,Motel 6 saw a 21% improvement in conversion after they optimized their guest checkout experience on mobile.
For desktop searches, Google recently moved AdWords ads from the sidebar to the top of search results, meaning you have even less real estate to make sure you end up with that ever-important above-the-fold placement. You'll need to take all factors into account to make sure you rank high in search results. It's not just about mobile, reviews, or keywords, but striking a balance to address each one.
Beyond Google
Google is certainly an influential channel, but based on our database of over 165 million hotel reviews, we know it accounts for only 1.2% of review content available to potential guests. According to a study published by TripAdvisor, 93% of travelers worldwide say their booking decisions are impacted by online reviews and 51% of travelers have written a review of accommodations after a trip. So while Google and other search engines tend to be the first visit, consumers rely heavily on travel review sites further along in the research and evaluation process.
TripAdvisor is still the world's most important channel for prospective guests and presents a huge opportunity to influence booking decisions. However, not everyone who stays at your property is compelled to login to TripAdvisor and write a review, despite your efforts at encouragement while a guest is still on site. You need to activate the silent majority of happy guests that typically does not proactively write a review by making it simple for them to contribute their feedback. Some hotels do this by working with guest satisfaction survey providers that have a review collection partnership with TripAdvisor. Hotels can solicit feedback via surveys and include a simple TripAdvisor review form right in the body of the survey, encouraging guest engagement. We've seen hotels have an average 400% increase in review volume and 15% improvement in rankings on TripAdvisor using these techniques.
OTAs are another important component of the customer journey. On a channel where price tends to be the motivating factor, you need to find another way to stand out. Photos, location, and amenities can appear similar, and can blur hotel choices together. The best way to stand out on an OTA is with your reputation, which can be influenced via the often-referenced virtuous cycle of guest feedback. By monitoring your public review data via an online reputation management platform, you can learn from your results, make the necessary operational improvements at your property, and improve your ratings, offering the key differentiator you need to stand out from your competitors, right where and when it counts.
Your own website
Ideally, the travel decision journey would start and end on your own hotel website. In Google's Travel Study, 56% of respondents said that they visit a hotel's website as part of their research process. The challenge is keeping visitors on your site when they have so many other channels to entice them. In response, many hotels are adding validation content, including online reviews, directly to their websites via review widgets. Having these reviews right on your site can keep guest attention and ultimately encourage them to book direct.
The holistic approach
No single channel is the silver bullet to nailing the guest experience in SEO and standing out in the crowded distribution landscape. Since an effective, holistic multi-channel strategy starts with evaluating guest needs across the spectrum, you should identify a unifying KPI, like driving direct bookings, while ensuring your placement on third party channels is efficient and yields the most conversions as possible. Guest demographics, your hotel size and market, and even the season are additional factors that can have an impact. The more you know about your guests and about their behaviors when booking at your own property and sharing the experience of their trip, the better you can predict, react, and build your strategy on each of these important channels.