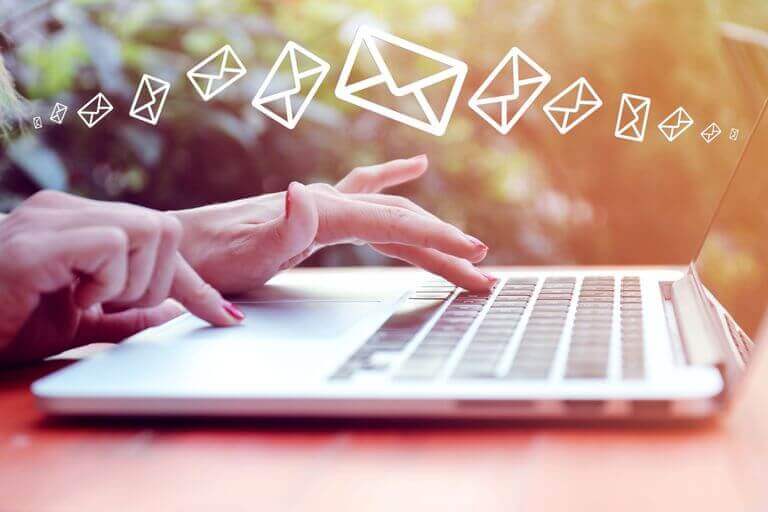 Given the fierce competition within the hospitality industry, a proper email marketing system is an essential tool to gain an edge over the competition.
NB: This is an article from ARO Digital
Encouraging guests to anticipate their near-future experience makes the waiting period more pleasurable and strengthens the enjoyment of the actual experience.
The pre-arrival stage is the best way to make sure your guests' upcoming stay meets their expectations and needs.
Subscribe to our weekly newsletter and stay up to date
A pre-arrival email strategy plays an important role for building a relationship with your guests before they arrive at your property.
This is also an opportunity to drive incremental revenue before the guests even set foot through the door. 
Here are 4 pre-arrival email campaign tips that will generate great results:
1. CONFIRMATION EMAIL
The confirmation email is the first email that one receives after booking a hotel.
This is one of the simpler emails you send your guests, but it's such an important message to send. It reassures the guest that the reservation was successful.
Your confirmation email Includes: 
Your hotels' check in and check out times
The date of arrival
The number of nights booked
Room type reserved
Directions to the hotel
Any special offers booked
Price paid including F&B details
Transport details
2.PREFERENCE EMAIL WITH UPSELL OPPORTUNITY
Preference emails are another good chance to thank the guest for choosing to stay at your hotel.
They are also a great opportunity to find out more about your guest's preferences or special requests before arrival, and potentially upsell a service.
You already have a relationship with the guest so use your email marketing strategy as an opportunity to develop it and learn more about your guest.
In addition, you could link back to specific information on your website such as your hotel amenities page, a blog post about local events and attractions.
This will help you to personalise your guest's stay and boost revenue by offering additional services e.g. spa treatments, airport transfers, restaurant reservations, local tour experiences or room upgrades.
A pre-stay survey or a mobile concierge is a simple way to invite guests to start personalising their stay. You can use links to these platforms directly from the confirmation email.
The more targeted the offer, the better. For example you could use different email segments for spa, foodie and sports guest and tailor your messaging appropriately.
This shows that you have understood them and have their interests in mind. It also sparks excitement for their stay.
3. REMINDER EMAIL
You should send a final reminder 1-2 days prior to your guest's arrival.
Think of this reminder email as your final online touchpoint before your guest walks in.
You can use it to confirm any specific preferences they have, such as their preferred feather pillows are ready and waiting for them.
This reminder email should include the booking details as per the confirmation email and also more up-to-date information such as the local weather forecast during their stay, new additions to the menu or the latest events in the area.
4. OPTIMIZE YOUR EMAILS FOR MOBILE
Today more than half of emails are opened on mobile devices.
Make sure your email templates are effective on the smaller screens of smartphones and tablets.
Hotel images are great for branding, but if your templates aren't responsive, keep images to minimum or don't use them.
Call to action buttons deliver a much better click through rate than fiddly text-based links.
CONCLUSION
The true guest experience starts the moment they book at your hotel.
Communicating with guests is super important.
It starts a relationship and provides a great opportunity to engage with all types of guests independent of their age, location and motive for stay (leisure or business).
Communication with guests before arrival will not only improve the quality of their stay but also significantly increase the chance of turning them into loyal guests.
More than ever people are looking for a unique experience not just a room in a hotel. Delivering bespoke, well thought out messaging throughout the whole booking and stay, will turn a guest into an advocate. And deliver more revenue.