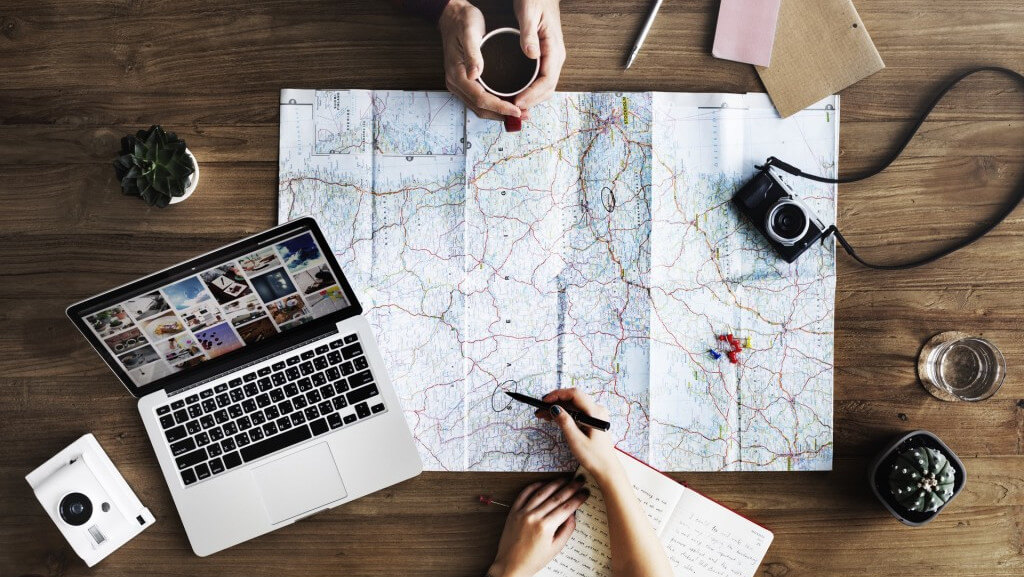 As travel continues to rebound, we're seeing growing interest from travelers in planning earlier for their trips.
NB: This is an article from Expedia Media Solutions
This offers new opportunities for travel marketers to develop digital marketing strategies that connect you to these travelers. Our quarterly Traveler Insights Report confirms that global search volume in the fourth quarter for 2022 increased 10% year over year and that 35% of all searches were for 2023 travel – a 55% year-over-year (YoY) increase.
Subscribe to our weekly newsletter and stay up to date
Globally, the 180+ day search window increased 20% in search share, the strongest quarter-over-quarter growth.  
This is a notable shift in traveler booking behavior as travelers previously tended to book closer to their departure date to avoid last-minute changes or cancellations because of the uncertainty of COVID. With interest in travel continuing to climb, the Expedia Group Media Solutions team can show you how to use these longer search windows to your advantage to reach your target audience and fill your rooms in advance.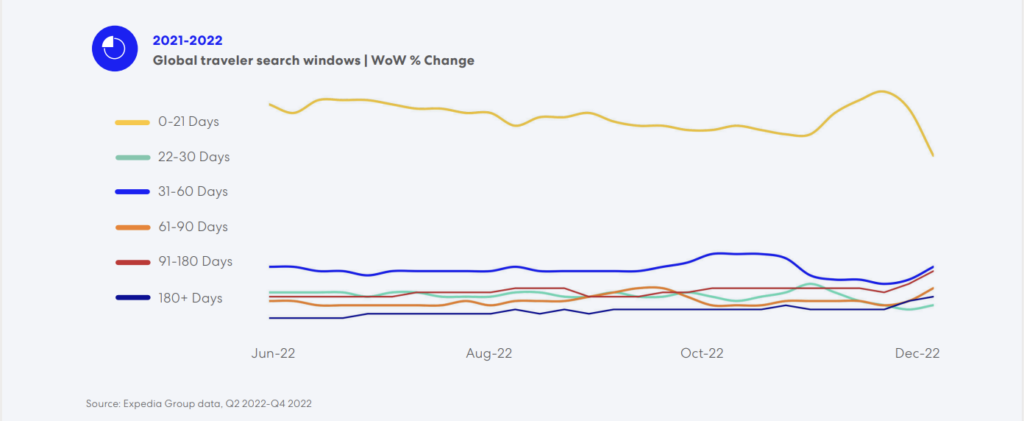 Drive bookings in the early stages of travel planning
Across the globe, people have felt the sting of inflation, but our data shows this hasn't deflated their travel plans. Consumers remain eager to travel – 46% said travel was more important to them now than before the pandemic. They're also budgeting for travel: 31% are maintaining the same travel budget they had last year while 43% are increasing their travel budget this year.
Use social media to connect with multi-generational audiences  
With the increase in travel interest and restrictions lifted, today's travel trends are mirroring pre-pandemic times. However, some supply scarcities and staff shortages remain and remind us that we're still dealing with the impact the pandemic had on travel.
Limited inventory and staffing resources are impacting the travel experience, from car rentals to flights. A study from Léger found that 40% of their respondents plan to spend more on their booking decisions to ensure they maximize their travel experience and avoid supply challenges. More specifically, younger travelers (18-34) plan to spend 50% more than those over the age of 35, meaning that millennials and Gen Z are more likely to pay to upgrade their guest experience. 
Inspire your local audience with targeted advertisements
While our research reveals that travelers are planning for trips further in advance, it's notable that they're also investing in more than one trip a year. We're seeing travelers plan multiple trips throughout the year and, more specifically, to local getaways that allow them to explore unfamiliar places that don't require a passport.
Demand for these undiscovered and new locales is up 30% with the main driver being travelers' interest in new experiences. Experiences and activities were some of the top priorities and decision-drivers for travelers' pre-pandemic, and their importance is on the rise again. Our research shows that travelers are prioritizing experiences in their upcoming trips, and 49% say they will choose a less crowded destination rather than opting for the commotion of a popular urban attraction