The reality is that travelers are willing to share a certain level of personal information if there's a clear answer to the question, What's in it for me? Oftentimes brands see the answer to this question as coupons, deals and discounts. While this can be effective, there are also other opportunities in travel retail for brands to use personalization well.
New Sabre research on the UK consumer reveals some underlying personalization trends applicable across all travelers — and most especially to any travel supplier serving this region. The key takeaway is that the near-majority of travelers expect some form of personalization: 49% of the 2,000 surveyed prefer personalization, but only if companies send "offers and services that are relevant to my interests or situation." So what does this mean for travel?
The travel retail opportunity
Well, it means that travel retail still has a massive upside. And it's not just travel retail when referring to consultants and low-fare search. The consumer's openness to personalization means that travel suppliers must first not take advantage of the trust that a large proportion of consumers are willing to give. Second, the brand must implement data scrubbing processes that create clean, accurate databases. Only then can an effective analysis be layered on top of the data to deliver the targeted offers.
While hotels are often associated with personalization — 21% of survey respondents associate hotels with personalized service — this same association does not extend to airlines. In fact, only 8% of consumers felt that airlines were offering personalized services. This split was also apparent when splitting the data up by age. Those over 55 were much more likely to associate personalization with hotels and airlines than the younger generation.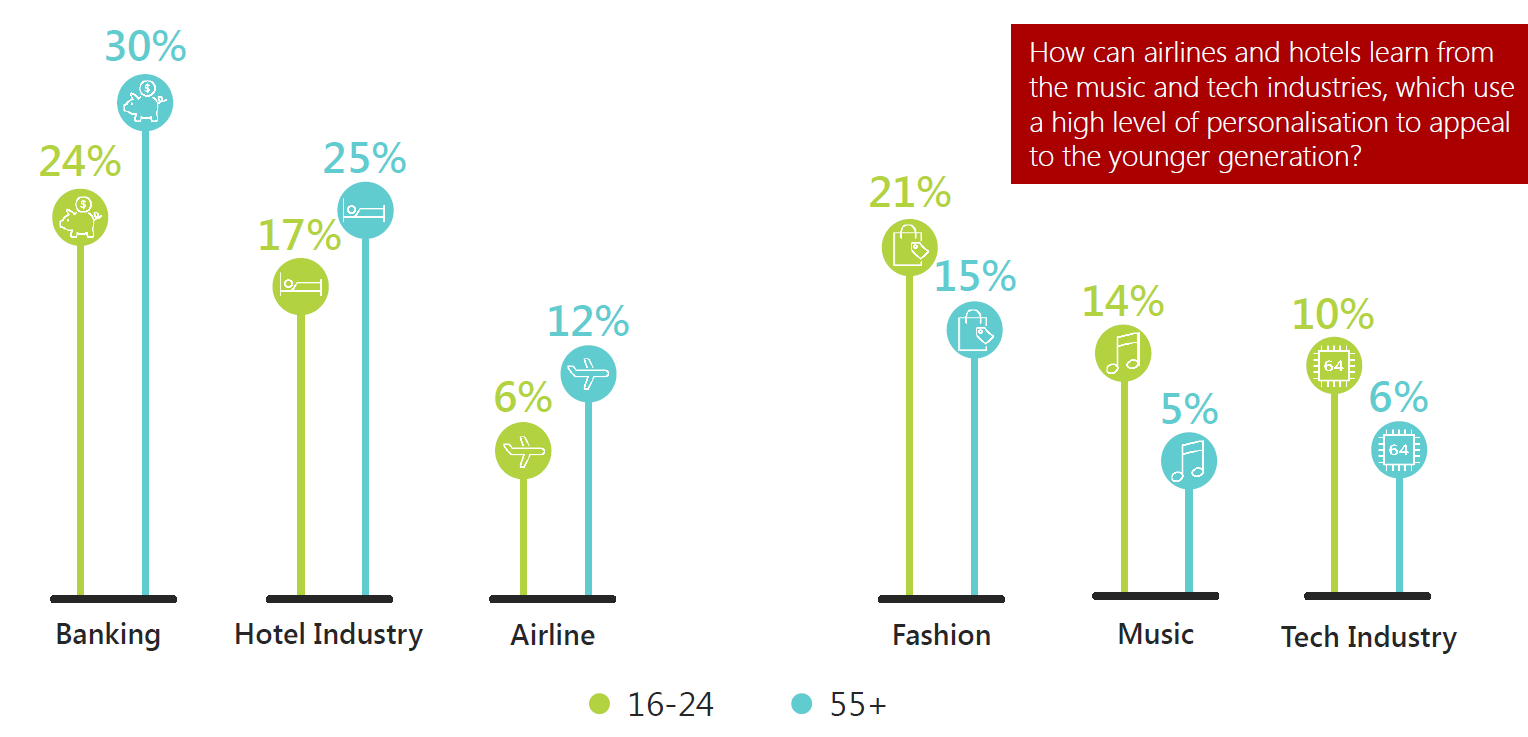 For suppliers, this is of paramount importance as strategic personalization is never one size fits all. More experienced travelers are much more likely to expect personalization, so this expectation must be managed. For the younger travelers, a strategy should include explaining the benefits of personalization and gaining buy-in from this next generation of travelers.
Read rest of the article at Sabre