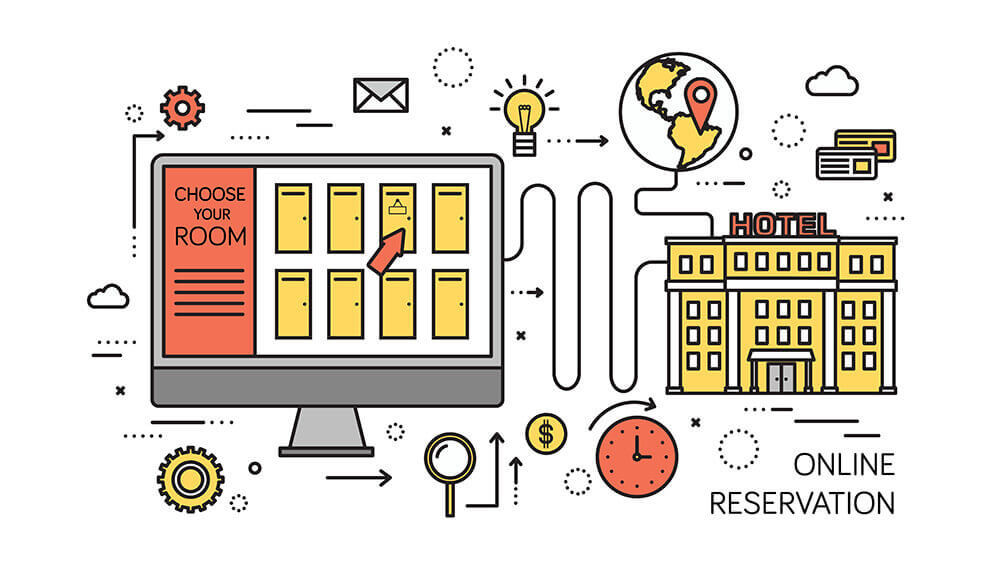 An online booking engine for your hotel is imperative if you want to capture direct bookings and reduce the commission you pay to online travel agents (OTAs). The majority of travellers will visit your hotel website even if they discover your property on an OTA.
NB: This is an article from SiteMinder
But if you're looking to capitalise on this traffic, your booking engine needs certain features beyond booking as a minimum including:
Seamless online experience for your guests via a customised, two-step booking process.
Multi-language and currency capabilities to convert guests from around the globe.
Mobile-friendly and Facebook-compatible to reach travellers on-the-go.
Upselling capability so you can offer a more personalised stay for your guests
However your booking engine can be a much more powerful tool that you can customise to suit any marketing strategy, allowing your business to maximise its revenue.
Ensure you get as much value as possible out of your booking engine by following these tips.
8 tips and tricks to get the most out of your online booking engine:
1. Prioritise booking engine and website integration
Seamless integration between booking engine and website will make a guests booking experience so much easier. It will be more responsive to mobile, put less pressure on you to design the look of your booking engine, and will maintain your branding throughout the entire booking process. All of this will enhance the trust your customers have in your hotel.
2. Create a strong foundation for search engine optimisation
While not directly related to your booking engine, SEO is vital. If your website isn't optimised for SEO it won't matter how amazing your booking engine is, you won't be attracting sufficient traffic to drive bookings.
3. Implement urgency messages
Urgency messages do exactly what they imply; invoke urgency in the shopper. By drawing attention to rates through urgency messages you can make your guests think they are in danger of missing out, or else getting something other customers aren't. They're a great way of speeding up the booking process and increasing conversions. Examples include 'Book now, pay later!' or 'Only two rooms left!'.
4. Use promo code banners
If you're running a promotion, you want guests to notice it. Display a prominent promo banner on your website using your booking engine so guests can easily view and select applicable dates and benefit from the promotion.
5. Set up an early-bird rate
By selling discounted early-bird rates you can improve your short-term cash flow by collecting full prepayment from the booker. You can control when to flag an early-bird rate via your booking engine extranet.
6. Introduce last-minute rates
Setting attractive last minute rates are good for increasing your short-term occupancy or filling any remaining rooms. Offset the rate by taking a high deposit to limit the amount of cancelled bookings or no-shows. Clearly display these and use them in conjunction with urgency messages.
7. Entice guests with a stay pay deal
Maintain your occupancy by increasing the length of your guests stay. Offer them a discount for one or more of their dates, clearly indicating the price difference and encourage them to book additional nights. Make sure you have control over what night is to be discounted; first, last, cheapest etc.
8. Interest guests in package deals
Packaging up extras like entry to events, attractions, or restaurants gives guests a one-stop shopping experience that they enjoy. Offer options guests can't find on OTAs and again entice them to stay longer.
If used intelligently a booking engine can be a hotel marketing and branding tool that will incentivise guests to become loyal to your hotel, further increasing your direct bookings and revenue in the future.