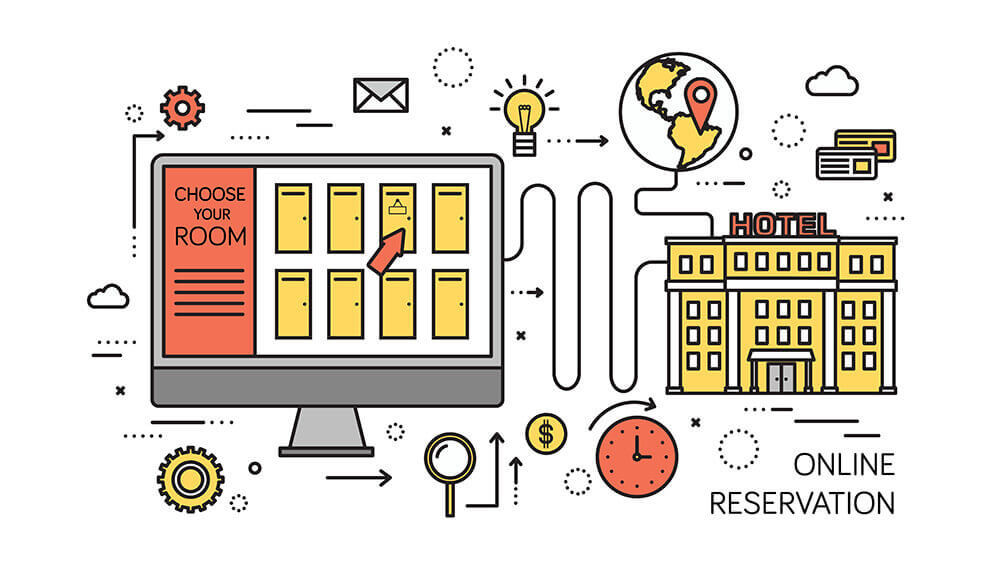 The Digital maturity trends report by Adobe shows that the Travel & Hospitality Industry has grown 18% since 2016.
NB: This is an article from hi Inc
This growth has led to the availability of free resources for hoteliers to manage their direct booking campaigns. Free perks, however, may not always be the competitive advantage you need to drive revenue.
Here are 13 features that can help improve your booking engine, transform the customer experience, and convert website visitors into satisfying hotel guests.
1. Informative Content
It is important to provide website visitors with interesting and informative content when it comes to a hotel website. Aside from the visual support of attractive, sleek design, consumers are mindful of their research. Inspirational content is much more likely to leave your brand memorable, making it more likely for a booking to take place based on positive past experiences on the site.
2. Optimized User Experiences
Booking engines must be able to provide an optimal user experience on any given device. With multiple options for a digital experience, interactivity is top of mind when it comes to navigation, aiding the conversion process, be it on a smartphone, tablet or desktop.
3. Multiple Booking Options Made Simple
Expand the possibilities of multiple bookings in one motion. Book different room types at different hotels, under different rate plans and with a variety of special offers – all in one booking.
4. Long-Term Room Availability
Display anything from a week to more than a year's worth of live inventory with a clear view and intuitive calendar format for simplest navigation.
5. Multi-Language & Currency Options
Prioritize features that provide multiple language and currency options that give international guests more reasons to stay – and spend – on your platform with you.
6. Live Chat Accessibility
Turn site visitors into customers with an interactive communication feature that delivers more compelling, real-time experiences to your booking engine. Include an artificial Intelligence (AI) chat that can communicate with individual visitors, delivering real-life experiences equating to that of a true reservation agent.
7. Added Value Check-Out Options
Generate higher value bookings by adding upgrade or bundle options at checkout. Offer options ranging from F&B, wellness to special services for day-to-day or special occasions.
8. Offer Loyalty Membership Sign Up
Tap into brand loyalty with a loyalty club account within the booking engine to allow guests to register and maintain services and points that continue to deliver a rewarding experience pre, during and after a booking.
9. Enable Social Authentication at Checkout
Configure social logins that can streamline checkouts quickly via Facebook, Google Plus and even WeChat. With multiple payment details pre-installed and saved, this option enables a faster and more personal check-out process.
10. Members Only Special Rates
Encourage guest loyalty and increase direct bookings with member-only rates. Rates can be assigned to specific groups based on individual or group criteria. OTA price comparison tools also offer added convenience to the customer booking stage with real-time views.
11. Booking Abandonment Pop-Ups
Install preventative measures for booking abandonments with customized pop-up messages that can encourage a user to continue and fulfil their booking(s).
12. Re-Target Abandoned Users to booking instance
Encourage instant booking even after abandonment with the ability to bring a customer back to the very same stage of the booking journey. Offer a lower rate and compete with price comparisons from OTAs to persuade direct booking. In the attempt to depart from a booking process prior to checkout – users could also receive a follow-up email with a hyperlink that seamlessly brings them back to the booking experience.
13. Personalized Options
With cookies from prior customer site visits, a booking engine can be personalized to offer tailored options that will best appeal to the visitor. This form of customization is proven to enhance booking conversions by tapping into said preferences.

Consider the best options suited to your business needs when deciding which features are most suited to your hotel booking engine.