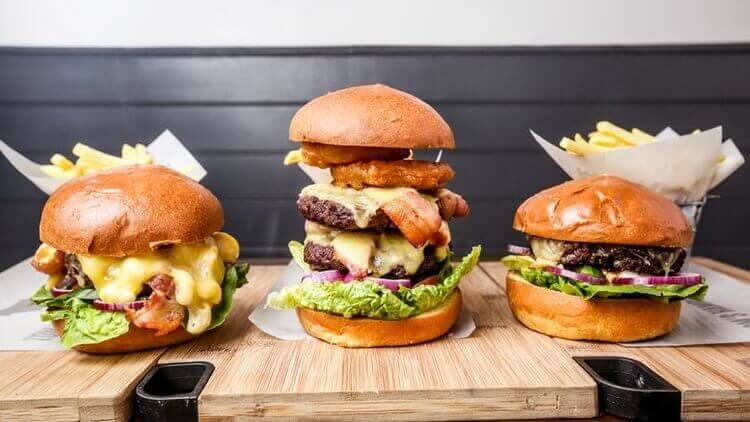 One thing that I always dislike while booking hotels is incomplete and missing packages. Let me explain it in detail.
NB: This is an article from eZee Absolute
A couple of days ago, I was trying to book a hotel for my relatives (I know that's odd). They had specifically asked for a half board meal plan, i.e. with breakfast and dinner.
Subscribe to our weekly newsletter and stay up to date
However, when I started searching for properties, most of them had either Continental or European plans only. And after applying multiple filters, I was left with only a handful of choices that were quite expensive.
After some hustle, I somehow managed to book a hotel for my guests. But out of curiosity, I again started checking random properties across the world, and to my surprise, most of them had the same issue.
Creating hotel packages is no rocket science, but you need to do it strategically. You need to consider certain factors while crafting offers and packages for guests without jeopardising your hotel's revenue.
Let's take a look at them.
1. Annual revenue
At the start of the financial year, every hotel defines their targeted annual revenue based on the forecasts and projections. To achieve it, hoteliers implant various strategies, such as online promotions, offline marketing, and whatnot. And creating hotel packages is among one of them.
However, to attract more guests and increase the bookings, many property owners tend to give off exclusive deals, which at times results in revenue loss. In fact, during the off-season, I've seen hotels selling packages at meagre prices just to avoid loss of room nights.
If you are making this mistake, I would ask you to stop right there. Before you roll out any deal or package, I'd suggest you consider its impact on your projected annual revenue.
Try creating packages that showcase attractive deals and at the same time increase your profits along with the hotel's occupancy rate.
2. Festive season 
The global traveler community is active during holidays, festivals, and long weekends. As a hotelier, these days are the best opportunity to generate maximum business.
In fact, increasing room tariff is one of the common traits noticed in the hospitality industry. That's why guests often look for festival centric hotel packages.
Hence, while crafting deals and packages for your property, these dates should be given special attention.
3. Compset analysis
Creating hotel packages requires strategic planning. Doing it randomly would be like shooting arrows in the dark. So, it's better to go for compset analysis.
Find out the deals they are offering, along with the rates and inclusions. Once done, try figuring out ways of creating better packages than your competitors. For example, with competitive pricing and amazing inclusions that could give you an edge over your competitors.
4. Guest segment
It's obvious that one kind of package cannot cater to all your guest segments. For example, your hotel's meeting special offer is beneficial to business and corporate travelers. But it would be futile to pitch them to a group of family or friends.
Hence, draft deals or packages for each and every type of guests that your hotel caters to. And for doing that, you need to have a thorough understanding of your audience.
All you need to do is analyse the history of your guests, which would include their purpose of travel, frequency of booking, services requested by them, and other such information.
Once you have the data, you can identify which kind of travelers book your property. Accordingly, you can build a variety of packages catering to every guest segment.
5. Occupancy ratio
The occupancy ratio plays an important role while creating a package. See, the reason why hoteliers promote deals is to maximise their room bookings.
Now, depending on your current occupancy ratio, you can modify rates and discounts for better benefits. Let me explain this with the help of a situation.
Suppose your hotel has an occupancy rate of 65% for tomorrow. Obviously you'd work on selling the rest 35% before the day ends.
So, you'll roll out a last-minute booking offer for your guests. That would include a discount on F&B services or maybe give a certain amount off for the day. 
Similarly, if you are working on 95% occupancy, you'd try selling the last rooms at a higher tariff. What I mean is that it would be an opportunity where you can focus on increasing revenue through upselling without worrying about the loss of a room night.
Therefore, do consider your property's occupancy rate before you implement a package.
6. Guest demands
I know understanding guests' demands is a bit tough. Sometimes they are quite absurd and vague. But you can still go with the ones that are feasible.
Like I said in the incident earlier, guests do look for packages with various meal plans like half board and full board. You can find such trends by analysing historical data and market research.
Based on the results, you can devise deals that would cater to your guests' demands.
Tips for creating effective hotel packages for guests
There are different types of packages which hoteliers can promote across their audience. So, as you consider the above-mentioned factors, here are some ideas for hotel packages which you can implement to get better results.
1. Devise packages for each room category
Let's start with listing out room categories of your hotel. Many hotels have two basic types of rooms – standard and deluxe. Depending upon the kind of property, there would be other categories such as super deluxe, executive, and suite.
So, you need to design hotel packages for each room category. Although it is a time-consuming task, it is important. Moreover, list out all the room types on every available booking platform.