Upon landing at Belfast International Airport in February 2020, it caught me by surprise to see visitors from northern Italy having to announce themselves and go through a separate "Covid control lane" adhering to additional questioning and health checks.
NB: This article was originally published on EHL
The article "Covid-19; Tourisms Deathbed?" reflects on our speculations surrounding the evolution of the travel industry back in April 2020.
Subscribe to our weekly newsletter and stay up to date
Time to move on from the pre-Covid Best Available Rates
Fast forward a year later (March 2021), this Covid lane has become the norm. The majority of travellers are being asked to present negative tests, temperature checks, and to keep their masks on in airports and hotels. With destination entry requirements changing constantly, travel has become a lot more dependant on where one can go to and what activities the local authorities deem safe. Posing as a real hassle for hotel operators to navigate these constant changes, April 2021 is vying to be the month of notable renewed interest in international travel. Thus, whilst we are all dreaming of a well-deserved trip abroad to see friends, visit clients or just a holiday on the beach drinking margaritas, are the Non-Refundable (NR), Early Bird (EB) and other variations of the Best Available Rate (BAR) still best suited to meet travellers' needs post covid?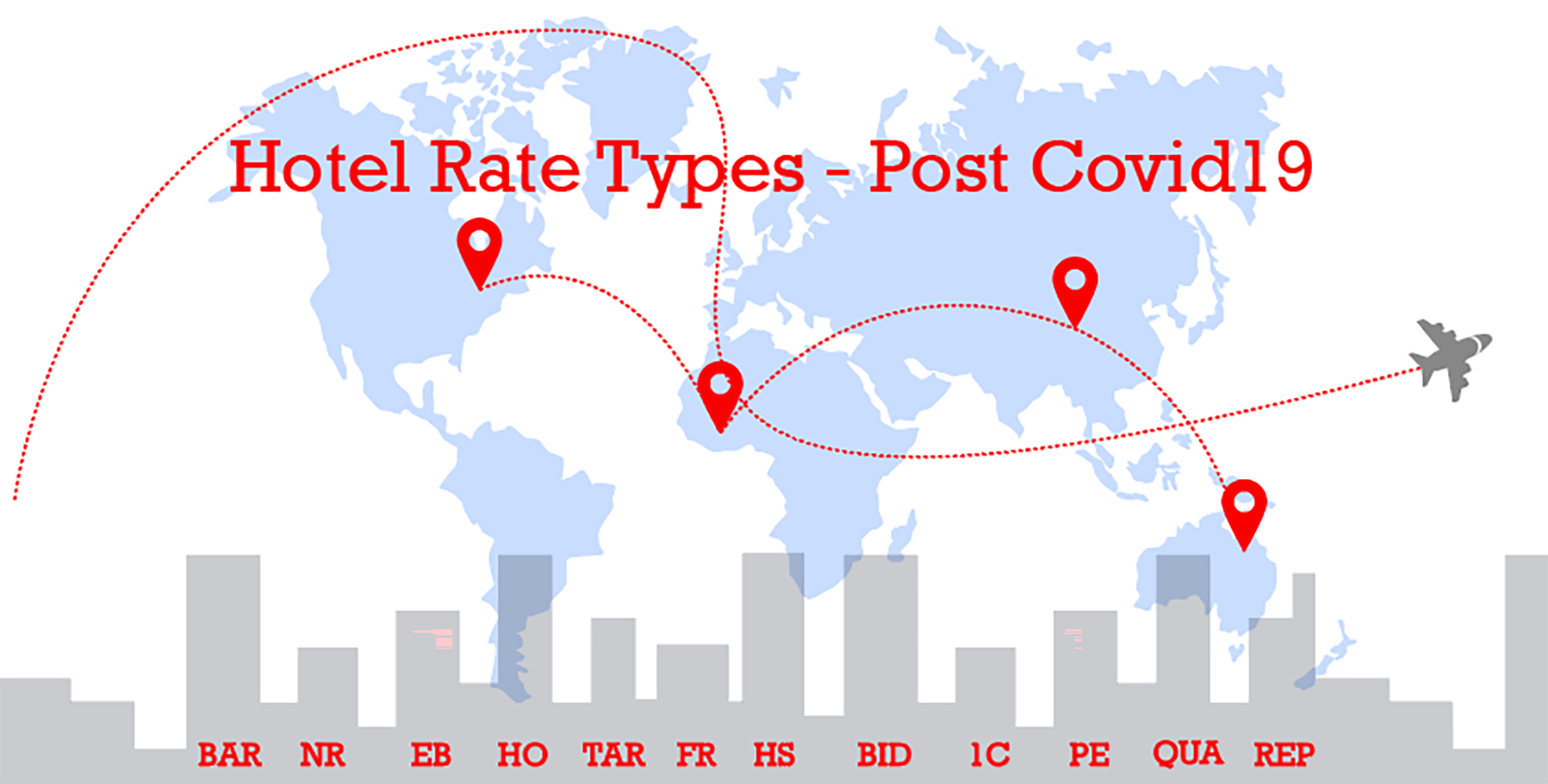 Flexibility and personalization lead the way
Travel has been disrupted for too long, with new trends setting the tone if our rate strategies are to move forward. The pandemic has demanded that the travel industry be creative with its offerings, promoting flexibility with direct bookings and a push towards personalization. For example, mobile bookings surged in 2020 and staycations were often booked within a week's lead time.
So what new rates meet travellers' needs nowadays? Here are a few that successfully create some much needed traction.
Hotel-Office Rate (HO) – Probably one of the first rates that emerged during the pandemic: the new segment of people working from home has created the need to change working environment. It is important to have the right office equipment at the hotel, in which case the client's company could eventually pay for the stay. Expect this rate to bring in weekday customers and allow space for small meetings to take place.