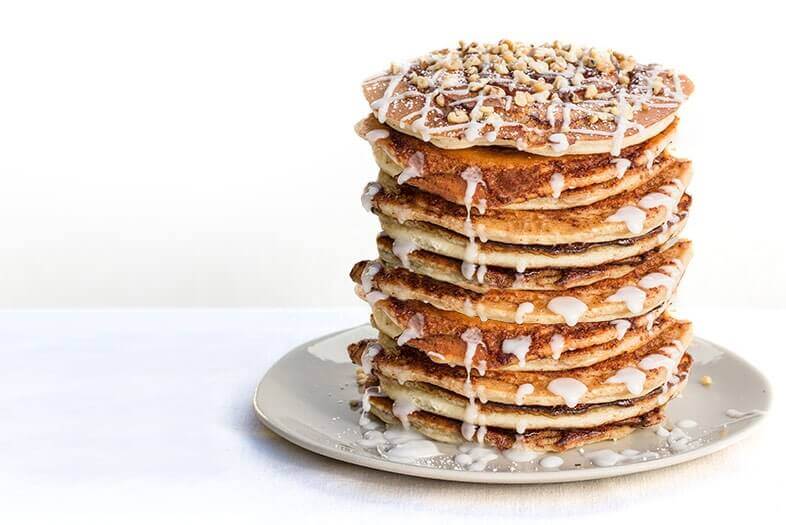 Being visible online and getting high conversion rates are two important aspects of a successful hospitality business.
NB: This is an article from Oaky
As a hotelier, you know this and probably invest heavily in getting in front of your target market. The desired result: more impressions, site visitors and direct bookings.
But what about the time between the reservation and a guest's arrival? All too often, hotels ignore travellers until they walk into the lobby.
Subscribe to our weekly newsletter and stay up to date
This mistake can cost you a lot of potential revenue. Why? Because the time when people are looking forward to travelling is the best moment to offer them room upgrades or other add-ons to customise their trip.
Of course, it's possible to pitch these things while guests are booking or to attempt an upsell at check-in. However, during those high-stress moments, travellers show the highest resistance to spending more money.
Instead, focus on the pre-arrival period. That's when people are finalising trip details and researching ways to make it the perfect experience. Sounds like the ideal time to offer some add-ons (and generate more ancillary revenue), right?
If you want to know how to drive great results with this approach, let the following three prompts inspire you.
Provide customisation options
Travellers today want personalised experiences instead of cookie-cutter hotel stays. If you understand and apply this, you're on the best way to offering individual experiences that boost your guest's happiness and your top line.
First, allow people to plan as much (or little) as they want by providing simple service add-ons such as breakfast to go, late check-out, newspaper delivery, or unlimited minibar. Consider options that allow your guests to maintain social distancing and ensure their safety while travelling as well. This could be various in-room dining options, individual outings or an amenity set complete with face masks, hand sanitiser, gloves and a DIY quick test.
Whoever your guests are, there's always some additional service they would be willing to pay extra for because it would make their trip easier, more fun or less stressful. Pre-booked airport transfers are a great example. Whether it's a family or a business traveller, knowing how they'll get to the hotel on their arrival date makes the start of their trip a lot more relaxing.
Your property doesn't boast an endless range of extras you can promote? Don't worry. Even hostels and guest houses can offer personalisation options. Let guests choose if they want the top or bottom bunk or the bed by the window for a premium. Hotels can apply a similar practice by selling high-floor or corner rooms for an extra charge.
If you're worried your guests won't like this idea of adding extra services to their booking, think about booking an airline ticket. Remember how many customisation options you have? It's time for hotels to offer guests the same convenience.
Allow guests to treat themselves
Travellers enjoy treating themselves, whether they're on the road for business or leisure. Allow your guests to do this easily by actively showing them the great add-ons you offer. That could include a family package with an outing and a movie night or a business package complete with airport transfer, flexible check-in, and breakfast to go. Give guests more freedom and boost your overall conversion rate by offering the individual elements in these packages. This allows people to select (and pay for) only what they need.
Guests will research the best bars and restaurants, fun activities and top sights in the time leading up to their trip. Use this time to get your services and offers in front of them. This can inspire them to try something new and encourage them to book a deal they didn't even know existed. After all, if you don't tell them about your offers, how should they know?
Apart from promoting your hotel's facilities and services, you can also create special experiences for your guests. Think about organising outings with local guides like a spooky walking tour, a bike ride and picnic in the countryside or a one-day sailing outing. Have a good mix of offers to make sure you cover various interests, budgets and weather conditions.
Make it straightforward and fun
Nobody wants to spend more time sifting through emails and staring at a screen than they have to, even if it's to plan their holiday. That's why your offers must be straightforward, well-presented, and easy to book. Make them easy to find on your website or, for even better results, send them to travellers via email, SMS or direct message.
Doing this by hand takes a lot of time out of your team's day and can lead to guest requests being missed or handled too late. Use an automated upselling platform to save yourself this trouble and get better results. Today's upselling solutions message guests at the optimal time and thus achieve high open rates. You'll also see great conversion rates since guest segmentation ensures people get emails with a selection of offers they're likely to book based on their profile.
Think about driving ancillary revenue as climbing a mountain one step at a time. Each step takes you a little higher. That's why even pitching small additional services can make a considerable difference to your overall revenue over time. And don't forget, if you can increase the value of each booking, you can lift your top line without spending money on expensive promotional campaigns or selling more rooms.
But here's the most important thing: offering ancillary services isn't primarily about boosting revenue. First and foremost it's about ensuring your guests have the perfectly tailored stay they dreamed of. And if you can provide that, you'll see more of them leaving raving reviews online and returning over and over.