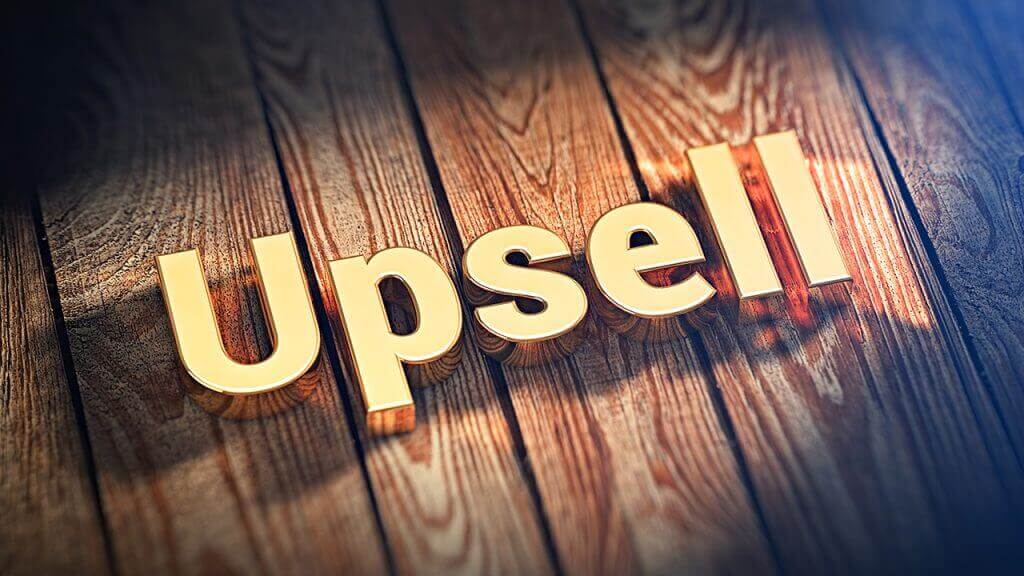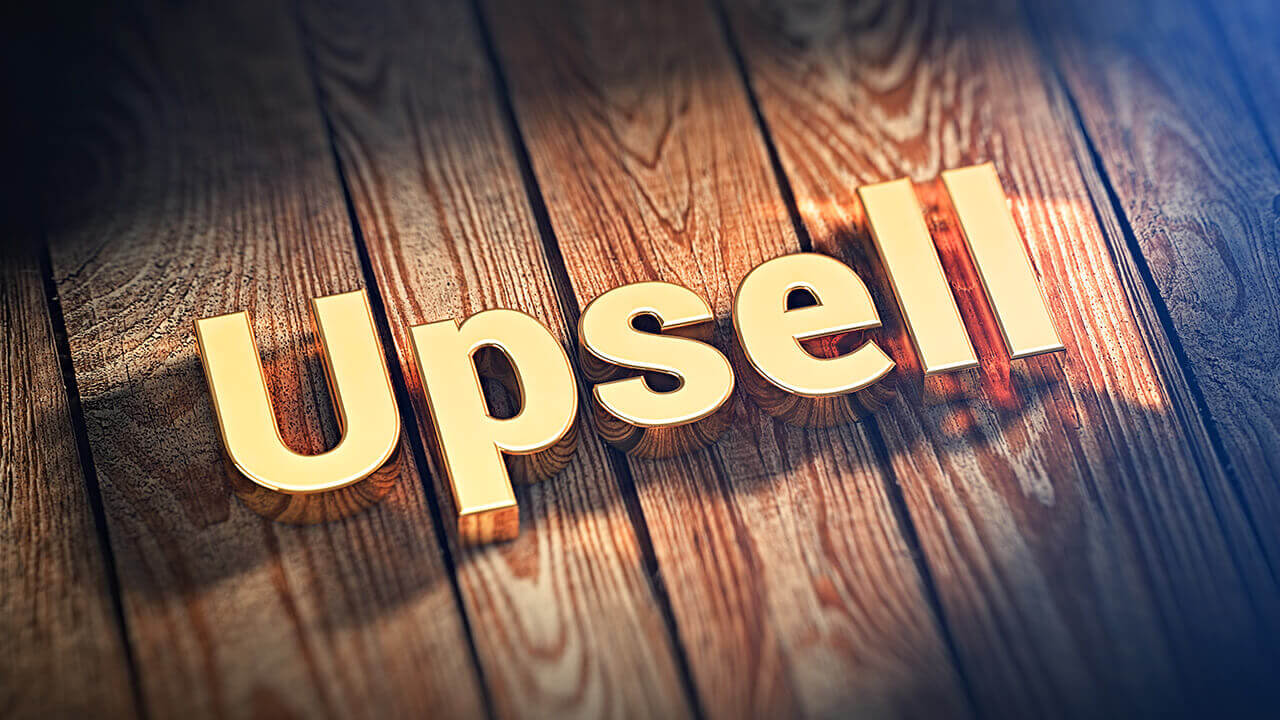 Upselling and cross-selling. To some ears they may sound like buzzwords, but in essence they're about knowing your product and guests, and getting your timing right.
NB: This is an article from BookingSuite
In this blog post, we look at ways properties of all sizes can upsell and cross-sell in order to increase guest satisfaction and maximise hotel revenue.
What is upselling, and how does it differ from cross-selling?
In sales and marketing, 'upselling' is the practice of encouraging customers to pay more for a similar (but higher quality) product than the one they're thinking about buying. 'Cross-selling', on the other hand, means selling additional products or services that are related to, or complement, the original purchase.
When it comes to hotel bookings, an example of a successful upsell might go something like this:
A potential guest is browsing a hotel website and looking to book a double room. The hotel's double rooms are a decent size, nicely decorated and have the usual modern conveniences one would expect. But just before they book a double room, the would-be guest sees that the hotel also offers a superior double room – with its own hot tub. They then weigh up the two choices momentarily before ultimately splurging a little extra on the superior room.
An example of a successful cross-sell would be if, during check-in, that same guest who booked the superior room is offered a package of champagne and chocolates to enjoy in their hot tub, and is persuaded to spend a bit more in that moment.
Ultimately, the difference between the two methods is that upselling should clearly show the added value available in similar products, while cross-selling is all about appealing to people's impulse to buy on the spot.
What are the benefits of upselling and cross-selling?
Given that it's nine times more expensive to acquire new customers than to keep current ones, perfecting the art of upselling and cross-selling can help you increase guest satisfaction and boost your incremental revenue and profitability. You only have to look at and learn from the best: Amazon, the world's largest internet retailer, earns up to 35% of its revenue from upselling and cross-selling.
What products or services can you upsell and cross-sell?
No matter how big your property is, there are any number of opportunities for you to upsell or cross-sell. Here are the most common products or services that can help you increase guest satisfaction and generate additional income:
Room upgrades
If a guest has booked a regular room for EUR 80, you could offer them the chance to upgrade to a better room for an additional EUR 20. Having already paid EUR 80, the cost of the upgrade seems small in that moment, and thus more appealing.
Rooms with special features
Like the earlier example of the room with the hot tub, if you have rooms with unique features, such as a terrace or balcony, make sure their selling points are visible and clearly communicated.
If you have rooms with different views, you could offer guests the chance to choose which view they get. Depending on how appealing the view in each room is, you could price the upgrade accordingly, e.g. panoramic lake view vs. partial lake view.
Special offers
You can try to create a special experience for your guests by offering additional room services such as a bottle of wine, breakfast in bed, a birthday treat or afternoon tea. These small touches help to create a memorable stay, while being affordable for guests and cost-effective for you.
Leisure services
Many guests will be interested in keeping active during their stay, so try to meet that need. If you don't have a gym or tennis court on site, maybe you can strike a deal with a sports centre in your area? Perhaps you could invest in some bicycles to rent out, or collaborate with a local tour guide to offer your guests a niche experience.
Spa and relaxation
Whether you provide spa facilities on site or cooperate with a local business, guests will appreciate the opportunity to unwind during their stay. For example, a business guest or a long-haul traveller might appreciate the chance to book a massage after a tiring day of work or travel.
Transfers and parking
Whether it's a business guest or a family making a booking, transportation and parking facilities are often the most pressing concern after reserving a room. You can ease guests' minds and help them start their trip off in a hassle-free way by offering or arranging transfers and parking spaces.
How and when to upsell and cross-sell
There's an old business saying that goes: "Always be selling". And while it's true that you should aim to sell across the guest cycle – during booking, before arrival, in-stay, post-stay – it's important to know when to offer extra value (upsell) and when to appeal to guests' impulses (cross-sell).
Upsell example: Room upgrades
When to upsell?
During booking, before arrival or at the hotel front desk*.
How to upsell:
Sell it with photos:
It's well known that high-quality hotel photography helps increase bookings. Potential guests want to see where they'll be staying: what does the room look like, are there any special features, does it have a view? What else does it offer that they can't read about in a text description?
Display incremental pricing:
You can make a potential room upgrade more attractive by using text such as 'Only EUR 20 more' on your website. This helps guests focus on the value they're getting rather than on the overall price.
Promote scarcity and urgency:
You can create a sense of scarcity by using persuasive text such as '1 room left' on your website, and appeal to people's fear of missing out by loading a limited-time room rate. Both are proven methods that boost hotel conversion.
Cross-sell example: Special offers/services
When to cross-sell?
Post booking, before arrival, at the hotel reception* and after the stay.
How to cross-sell:
Don't cross-sell during booking:
Pushing too many extras at potential guests before they've booked a room can overwhelm them, and even put them off making a booking.
Send a pre-arrival email:
Once you've already secured their booking, a confirmed guest is more likely to be interested in hearing about additional products or services. You can promote special offers like champagne on arrival or a spa package, or simply nurture a positive perception by asking if they the guest has any special preferences.
Personalise for more relevance:
Tailor what you offer depending on the type of guests you receive. Are they travelling for business? Perhaps parking would be a welcome add-on. Are they travelling for leisure? Promote offers for relaxation options. Family booking? Can you arrange child-friendly activities?
*Upselling and cross-selling at the front desk:
Of course, there's nothing wrong with upselling or cross-selling the traditional way. Sometimes a smiling, human approach is more convincing than anything else. Just make sure your staff are adequately briefed on front desk upselling: how to pitch services, how to respond to objections, and how to avoid chasing a sale.
Upselling is about showing additional value in your offering to persuade the guest to spend more, while cross-selling is about appealing to their inner impulse shopper. No matter whether you run a big hotel or a small B&B, the key is to know your guests, which product or service will appeal to them, and which moment to make your sales pitch.