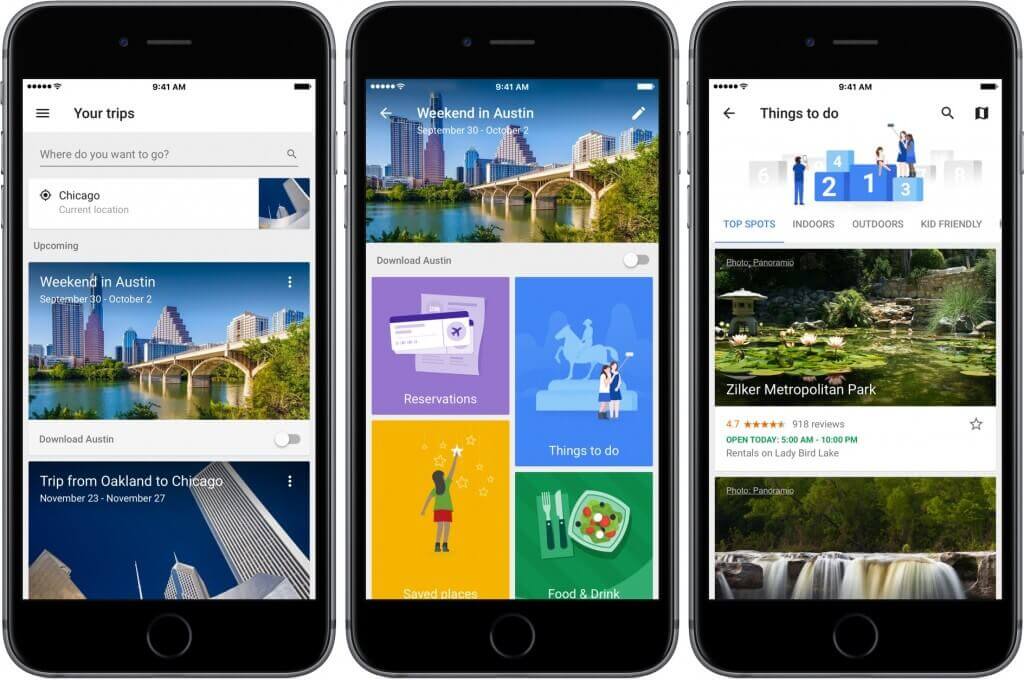 At ITB Berlin in March 2017, Google announced that it now considers itself an "AI-first" company, moving away from its mobile-first position. This fascinating shift in focus reveals how Google expects artificial intelligence to infiltrate our lives in the coming years, and it comes with some significant implications for the travel sector.
Google is already shaping a world where artificial intelligence is rapidly expanding beyond our desktops and smartphones into our workplaces, homes, cars and public transport systems.
The evolution of AI is also changing how we interact online. In the years ahead, voice-based interactions and natural language inquiries will take over as the dominant interface. And as more and more people "talk" to the internet, intelligent algorithms will redefine how they find information and make choices.
All of these changes will have a profound impact on every business and the way they communicate with consumers, and the travel industry will be no exception.
Google's expanding travel plans
Following a flurry of releases in recent years, Google's ever-expanding travel portfolio now includes Google Flights, Google Hotel Ads, Book on Google, Google Destinations, and the recently launched Google Trips.
This has fueled debate about the company's potential ambitions to become a full-blown online travel agency. But the amount they receive in ad revenue from the major OTAs means this is unlikely to happen anytime soon.
Instead, Google sees itself as an "answer engine" and "connector" that helps consumers find the best possible matches when they're planning a trip. And this is where its announcement as an AI-first company will really impact travel brands and hotels.
AI in action
The deceptive thing about artificial intelligence is that it largely remains invisible, operating beneath the surface of our attention. Yet it's driving pretty much every interaction you have with Google.
For instance, Google Flights uses AI to deliver a range of impressive features that help with planning and decision-making. If you plan a journey in Google Maps, it can alert you to a traffic jam that might cause heavy delays and suggest real-time flight options for a speedier way to reach your destination.