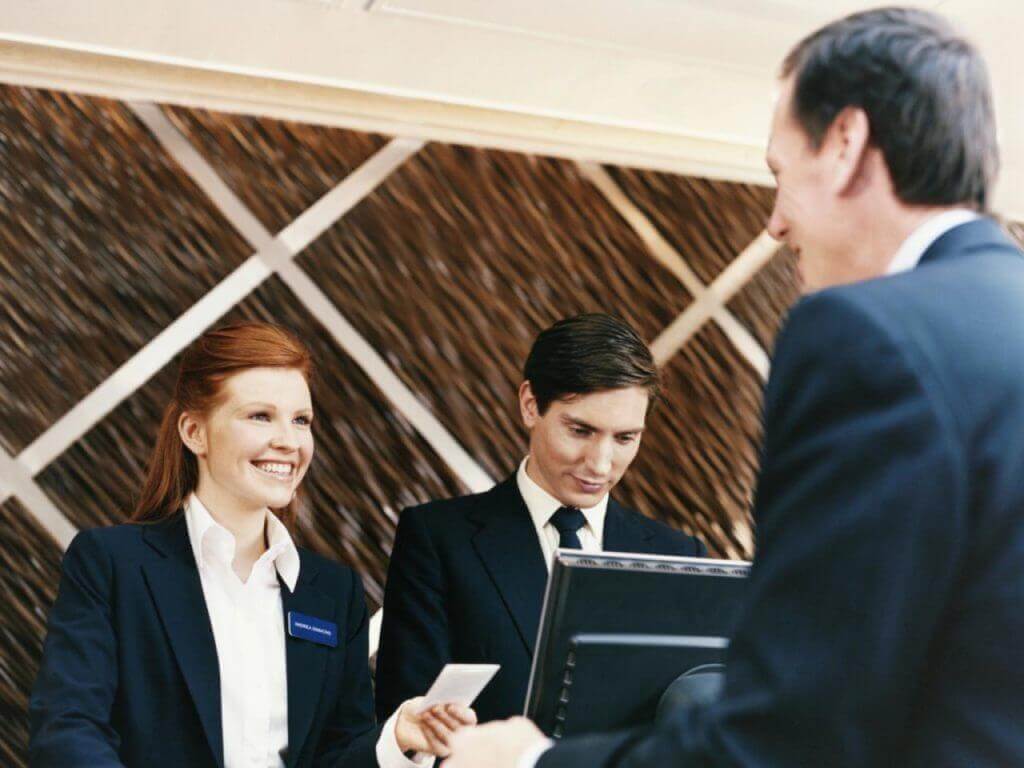 Like all segments of the hotel industry, limited and select service hotels are seeing distribution costs eating away at top-line profits.
NB: This is an article from Doug Kennedy, President of Kennedy Training Network
Of course OTA's and other third parties are important to the channel mix. However, the colleague at your front desk right now can be your hotel's best resource for increasing the most profitable of all channels, which is of course your direct bookings.
Not only do reservations that are made directly have the lowest acquisition costs, but they also tend to have a higher ADR. The following are some action steps and then five training tips based on our KTN front desk sales training programs for your segment of the lodging industry.
Action steps:
First, hold a front desk team meeting during which you discuss just how much it costs for each reservation that arrives from an OTA or other third party channel, and simply ask the colleagues directly for their help.
During the meeting, explain to the team that those calls they take from people asking questions such as "I just want to know your rate for these dates" are actually from people who are double-checking the rates they see online. If all we do is answer the question, they will hang-up and book there. Instead if we engage them a bit more and offer to secure their room, a good percentage will say "yes."
Introduce a small incentive for each direct booking they take. Even a payout as little as 1% or $1 per booking can have an impact. This sure beats paying an OTA commission or a CRS fee for a website direct booking.
Along with the training outlined below, hire an outside company such as our team at KTN to conduct regular front desk mystery shopping. (Contact me directly for a free sample round of front desk shops.)
Five Training tips:
Train the team to ask the single most important question of all which is: "As I'm checking those rates, are there any questions I can answer for you about our location or amenities?"
Always offer to make a reservation, and when doing so, to say "I'm here on-site right now and I can lock-in that rate for you with a name and a credit card."
Emphasize that the rates quoted are as low as callers will find online. For example: "Just to let you know, we always quote the lowest available rates here by phone."
For select service hotels that have two or more room types, the front desk team should always phrase the rates quoted as a recommendation such as "Now our traditional room is certainly quite comfortable, but I always recommend our (upgraded category) because it will offer you (extra space, better location, special amenities…)"
Besides selling over the phone, front desk colleagues should always offer to book return reservation for those well-known "regulars" with whom they have likely already built rapport. For example, "How about I lock-in your return reservation right now Ms. Perez, that way I can go ahead and block the same room for you for next time?"
Author Bio:
Doug Kennedy is President of the Kennedy Training Network, Inc. a leading provider of hotel sales, guest service, reservations, and front desk training programs and telephone mystery shopping services for the lodging and hospitality industry. Doug continues to be a fixture on the industry's conference circuit for hotel companies, brands and associations, as he been for over two decades. Since 1996, Doug's monthly training articles have been published worldwide, making him one of the most widely read hospitality industry authorities. Visit KTN at www.kennedytrainingnetwork.com or email him directly doug@kennedytrainingnetwork.com.