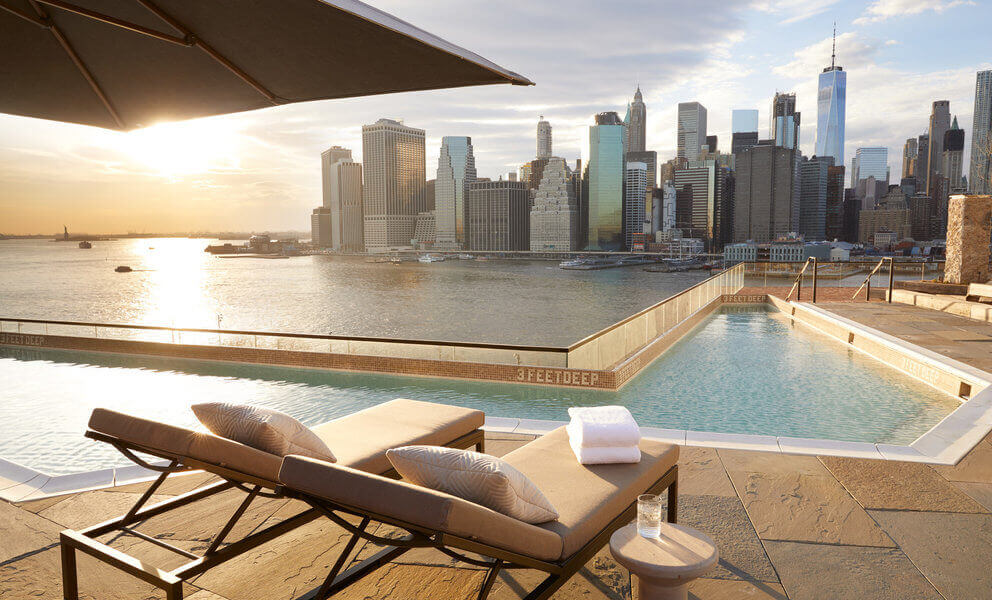 As hotels and resorts continue to look for ways to lure leisure and local travelers amid the pandemic, day passes have gained new relevance.
Of course, the day pass concept long predates the Covid crisis. It traditionally offered people who weren't staying at a resort — locals, cruisers, travelers on a layover — daytime access to a hotel's amenities, such as its pool, fitness areas or beach club.
But with the U.S. hospitality sector now largely reliant on domestic leisure business, some properties are ramping up their focus on day passes and are leveraging their ability to draw daytrippers and staycationers and create a new source of revenue.
Subscribe to our weekly newsletter and stay up to date
They're also exploring new ways to market their day pass offerings to the public.
ResortPass, an online booking portal specializing in hotel and resort "daycation" experiences, said it has seen a notable uptick in demand throughout the pandemic as well as an increase in the number of hotel partners opting to list day passes and packages on the platform.
Romina Rozensztajn, global vice president of sales and account management at ResortPass, reports that the group's bookings have tripled this year over 2019.
Among ResortPass's most recent corporate partnerships is a tie-up with Omni Hotels & Resorts, with the luxury hospitality group rolling out day pass offerings across a variety of their properties.
Chanaka Gamaethige, senior director of revenue strategy at Omni Hotels & Resorts, said that the partnership "gives us an opportunity to optimize our cabanas and poolside amenities," with poolside food and beverage outlet revenues, in particular, expected to grow.
At the Omni Austin Hotel Downtown in Texas, for example, ResortPass users can book day access to the hotel's rooftop pool, with WiFi and parking included, for around $35 per adult. At the Omni Hilton Head Oceanfront Resort in South Carolina, a $50 per-person pass includes access to multiple pools and hot tubs, the resort's private beach, the fitness center and other recreational amenities.
According to Rozensztajn, the day pass fee is just the tip of the iceberg, with a ResortPass guest typically spending quite a bit more on incidentals during their visit.
"Typically, when a traveler comes to stay in a new city, they may stay at the hotel, but they're usually out exploring that city and trying different restaurants," said Rozensztajn. "Our users are different. They're coming to the properties to explore the properties themselves, so they want to explore the restaurant, the gift shop and all the amenities that hotel has to offer. Hotels see a [big jump] in food and beverage spend from our users."