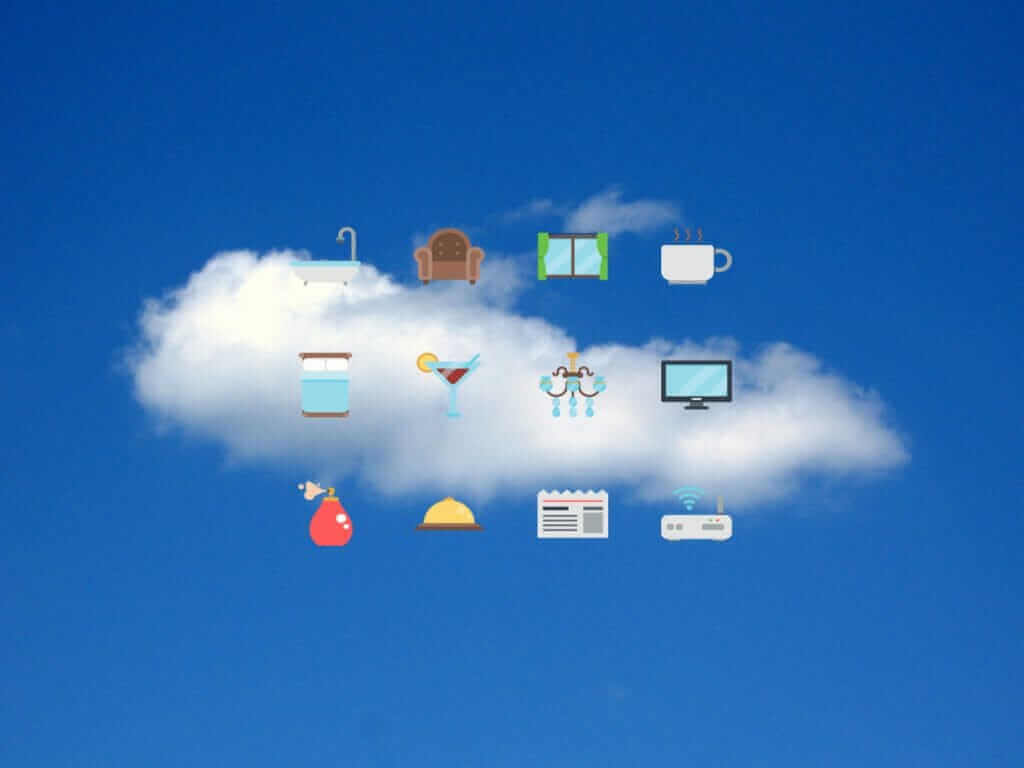 The past decade has seen the rise of a new generation of hotel PMS with the introduction of agile, flexible and cost effective cloud-based solutions – but as many hoteliers prefer to stick with their tried and test, if not a bit out-dated, PMS systems, IT spend and investment in the hospitality industry has been relatively low when compared with other industries.
However things are looking up; a recent study showed that in 2015 on average 4.9% of hotel revenue was allocated to the IT budget vs. 2.6% in 2014. Similarly, software accounted for 12% of hospitality IT spend but is forecast to grow at 7% pa from 2015-18, outstripping other segments and 22% of hotels earmarked migrating to the cloud as a top tech priority in 2015.
And it's not hard to see why some hoteliers are increasingly turning to newer technologies to drive operational efficiency and engage with customers. Here are just 5 (of many) trends of the modern hotel PMS.
Cloud: Cloud-based computing is already the new normal for many industries and business and is becoming more and more popular across the hospitality sector. Cloud provides a platform for innovation as well having the potential to improve the efficiency of business processes, which can become an important source of competitive advantage.
The biggest advantage of cloud is cost. Traditional hotel PMS installations and service contracts can often be expensive, and many are out-dated. Working on the cloud eliminates the need for on-site server hardware and associated expenses; it's also dynamic and scalable for the future.
In addition to these savings, cloud-based PMS also offers immediate advantages like remote login allowing for anytime, real time access, distribution management, automated tasks, multi property management, mobile guest journey, and real-time data analytics, to name just to name a few.
Read rest of the article at Stay n Touch