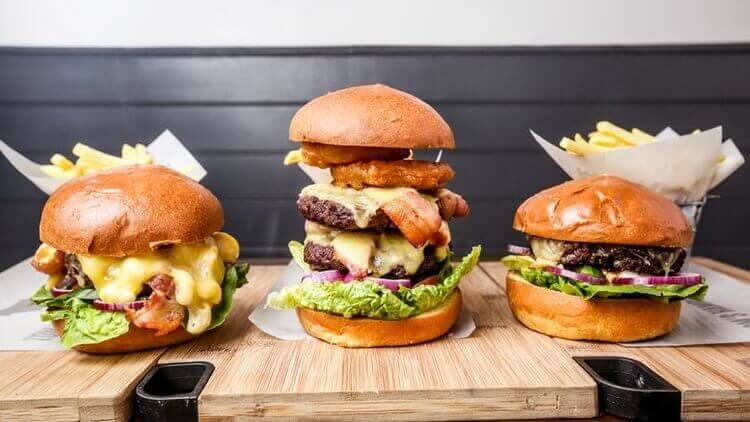 From buffets, to welcome drinks, overly standardized offerings and no sense of space utilization, hotel restaurant and bar design remains a highly institutionalized vanilla-flavored train wreck.
NB: This is an article from C9 Hotelworks
You can already tell how the story is going to play out, when you premise that hotel operators lump what should be brand opportunities into a sorry, sad basket called outlets.
I'm a hotelier by trade, but am man enough to know how we get things wrong and it's time to change. Let's start at the beginning of the disaster about to happen, as the hotel technical service group and others issue out an area program, brand standards and outlet concepts. The disconnect starts here as those doing the work will unlikely ever be involved in the actual operation, have little direct market knowledge nor have a financial stake in the hotel aside from being an employee of a greater entity. Bingo, the recipe for disaster starts here.
I often draw the comparison between freestanding restaurants and bars, who in many cases pay rent and as such look to invest in what their customers feel, see or pay for, versus non-revenue generating space. Essentially, they look at real estate yields, while hotels have their own behemoth metrics of RevPar, GOP, NOI etc. No apples to apples here and that's a problem.
So, of course hotel owners end up developing massive cavernous back of house areas, kitchens, offices, bulk storage areas that drive up their investment under the doctrine of brand standards versus financial sense or returns. Go into a freestanding restaurant and see the chef in an off-meal period sitting at a table doing their paperwork or the manager doing the same. Hotel operators seemingly didn't get the memo about hot desks and love the cocoon in the back of house which is as remote an outpost from customers as say, North Korea.
Go next into the hierarchy or bureaucracy of a food and beverage department versus again bars and restaurants. Direct accountability, massive infrastructure and again the focus on the bigger machine versus the customers. All of this is simply set up to fail and one of the key accelerating trends of Covid-19 is that hotel outlets will suffer from considerably lower numbers, and cannot hide under the larger hotel profit and loss statement. Their day of accountability has come.
Over the past few years on a number of hotel projects I have advised on I have recommend separating bar and restaurant designers from rooms and public areas. The entire concept of a certain look for a hotel across all the areas has gone the way of the Titanic. It has sunk to the bottom in no uncertain terms. The smartphone changed hotels forever from budget to luxury travels as everyone knows what's outside on offer in every possible eating of drinking niche. You need specialists, best in class designers and concept, not a bland one size fits all approach.
Flexible space is another problem especially in resorts where breakfast can be full to the brim and the restaurant then mimics Zombieland the rest of the day and night. If you were paying rent for this space like a freestanding bar or restaurant you'd never even consider this model, so why is it hotel operators expect owners to deliver the massive white elephant of an all-day dining outlet that is a one-trick pony? Instead, these days I look to tell clients to deconstruct spaces, they can shift use for lunch or dinner and alternate uses. Learn from retail, where space planning can be so much more flexible.
Another missed opportunity is the lifecycle of hotel outlets that can only change every four or five years. In retail, you can change space by the time of day, season or special periods. There is space to be creative on a recurring basis and not just rely on a one time design that can and will grow boring and redundant. Again, hotels give little regard for the customer experience that offers so little imagination toward ambience, atmosphere or special occasions. Wonder why Uber Eat or FoodPanda now rule the space?
There are truly so many more examples of how hotels do little service for their owners or fail as restaurants and bars that my rant really has to wrap up or it will be as redundant as hotel outlets have become. In symbolic terms, the sheer silliness of hotels putting their brands on nametags into places of eating and drinking makes me think I'm at a McDonalds. Which, if I want cheap eats after some hard drinking is not bad thing, but if you want more, expect every little detail, every little space to matter more than it does now.
During this ongoing crisis and times to follow hotel eating and dining has to change or else it is as doomed as the Titanic.  Now is the time to man the torpedos and change the thinking behind what's important and what's not.