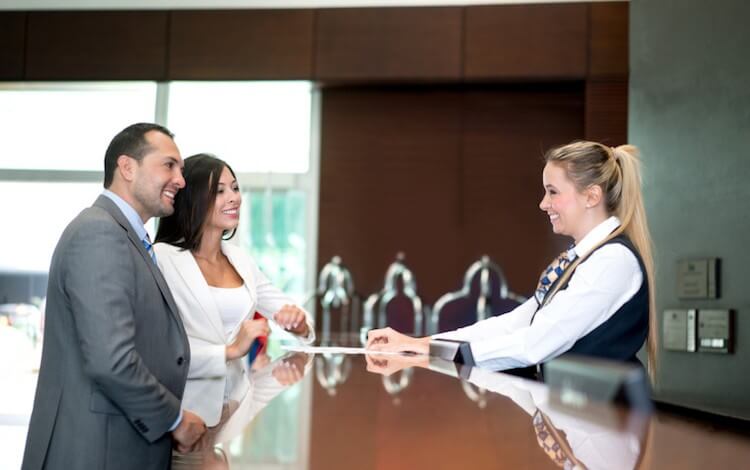 It is not magic that creates the customer experience, it is the way excellent hotel performers works that creates the magic.
Working in hotels we know that even customers aren't conscious of it, they have very definitive expectations about tangible experiences like a comfortable bed, sleeping, eating and good food.
We have also seen a rise in the intangible experiences like how they are greeted, how the question is answered, and how their concerns are handled.
With new technology, digital media, social media and artificial intelligence knocking on the door there are now more opportunities available to make the customer feel good. But this also carries with it much higher expectations that hotels need to meet.
This trend has also broadened the aspect of intangible experiences customers expect from their service providers. Traditional amenities and loyalty rewards will no longer do it. Hotels need to be prepared and understand the real scope of value innovation in today's markets.
Hotel performers today have to be able to respond in a new setting in ways that positively influence the values of customer satisfaction.
Are your hotel front desk performers prepared for the next guest? Here are 10 actionable tips to get ready for tapping into new uncontested markets.
1. Be proactive – know your guest before they know you
You can either love or hate call centers. But I got my start in hospitality working as a reservation agent for Intercontinental Hotel Group (IHG).
I got a unique experience and knowledge of taking people places I never set my foot at myself. Creating a vivid customer experience based on the data we had become my secret sauce.
Being born in Norway and having a unique name for many of the callers I discovered was something I could use to my advantage. Though I been Bill, Bob, Jim, and John at a few occasions.
It is important for hotel front desk performers today to understand that the nature of a customer relationship started long before they show up at the front desk.
The important aspects of a front desk performer are to listen, care and connect that add new values to the customer relationship.
Expert tip: A genuine SMILE is the first step being proactive recognizing that you care and connect with the customer. Ask "How Can I Help You Today?", and then listen to the customer.
2. Begin with the end
One of the most common mistakes we see today is that many hotels confuse the services they sell with customer service.
I learned one very important lesson working in a call center; upselling is the fastest way to create a disconnect with the customer.
A true performers purpose is to make the customer see what you see, feel what you feel, presented in a vivid colorful inspiring story.
Make the story your own helping the customer live the story and take new ideas to their hearts that will shape their story.
Focusing on the end customer experience is built upon two important processes. The first process is to help the customer visualize the experience in their mind. And the second process represents physical reality.
Great coaches will teach performers to visualize a successful outcome of an event before it even started.
Expert tip: Be authentic and transparent with every customer. Start with asking "What brings you to our Hotel today?", and then listen.
3. Execute on the most important priorities
Don't put yourself in the role of a performer but put on an epic performance.