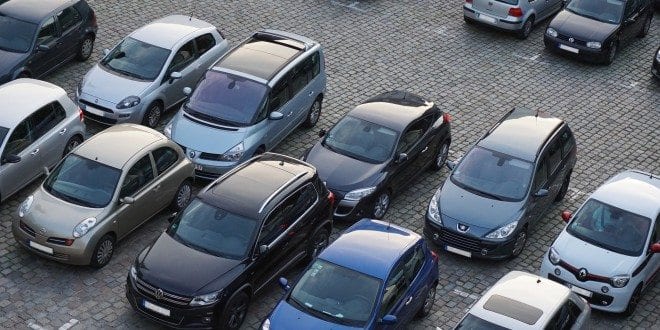 Empty spaces in your hotel car park? You could be making £60,000 per year in additional revenue. Car parking is the latest ancillary revenue stream which hotels are only just starting to wise up to – and it's potentially one of the most lucrative.
Finding sources of additional revenue is becoming increasingly important in the hotel industry. Ever-increasing competition – with high-growth tech businesses now leading the disruption of the sector – and financial ups and downs have lead to mounting pressure on hoteliers to come up with new and innovative ways to supplement room revenues.
It's a popular criticism of the hotel industry that it has failed to embrace, and successfully integrate, ancillary revenue streams into its business models – something which the airline industry has excelled at in comparison. From onboard food and drink, to car rental and travel insurance, airline companies are masters of up-selling add-ons – so it's no surprise that ancillary revenues accounted for nearly 7% of all income for airline companies in 2014.
So how can hotels emulate this? What additional services should hoteliers be looking to offer to increase their non-room revenue? A few very simple ideas: you could use the reception desk as point-of-sale for hotel-branded cosmetic products; if you have space, you could host one-off events that appeal to locals as well as guests; or you could team up with nearby businesses to co-promote and upsell your services on an affiliate or commission basis.
However, perhaps one of the largest sources of extra revenue – both financially and physically – is actually the empty spaces in your car park. Parking has the potential to be a very lucrative ancillary revenue stream for hotels – and it's an asset which remains largely untapped, despite being easy to cash-in on with relatively little hassle.
Hotels have now earned over £700,000 by renting out their spare parking spaces through online platform JustPark, according to new figures released by the website. The average hotel on JustPark charges £9 per space per day, but this climbs to £40 for locations in particularly high demand – such as city centres, concert venues and sports stadiums.
One location in central London has earned over £150,000 since joining two and a half years ago – and as it's free to list your spaces on the website, that equates to £60,000 per year pure profit.
With more and more cars on the road, and parking charges ever-increasing, alternative options to traditional pay-and-display are becoming more popular. Finding parking space in a city centre that is both convenient and affordable is often quite simply impossible, which explains why reserving parking through apps and websites is now a rapidly growing trend.
JustPark advertises a whole range of parking spaces available to rent – at car parks, schools, churches, private driveways and now hotels. By offering significant discounts to pay-and-display car parks, and eliminating the hassle of searching for a space, these platforms are a big hit with drivers – plus the individuals and businesses renting out their spaces make extra income from space that would otherwise be empty.
For hotel clients, JustPark manages the whole process – from creating your account to optimising your yield. Drivers book and pay for a space online and the funds are transferred directly to your account – there's no need to handle any payments, and all customer service issues are dealt with by JustPark, meaning no extra work for hotel staff.
Over 275 hotels now list their spare spaces on JustPark, advertising over 3,000 spaces to the website's network of 1 million registered drivers – reaching a far greater audience than the old-fashioned drive-up schemes still offered by many hotels. Some businesses run both systems in tandem: taking advantage of the extra visibility offered by listing online, but ensuring they capture the local ad-hoc custom too.
Read rest of the article at: Hotel Owner