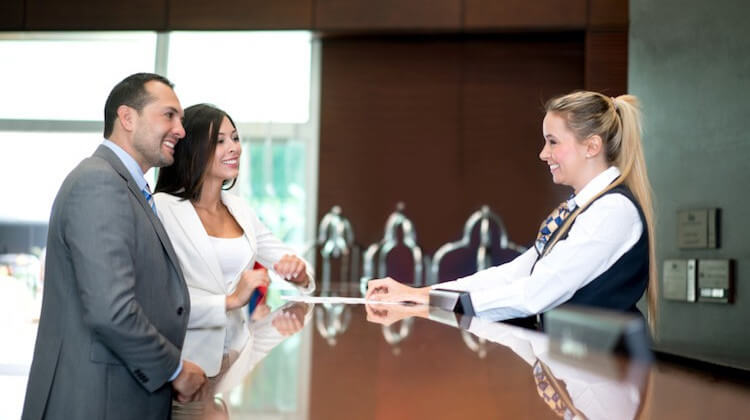 Growing up in Ireland, I became enamored with hotels and associated them with celebrations and glamour.
But it wasn't just the stately lobbies and elegant guest rooms; it was the team members who brought that feeling of celebration and grandeur to life. From a young age, I knew that hospitality was my calling.
Subscribe to our weekly newsletter and stay up to date
Today, as the Hotel General Manager of Live! Casino & Hotel Philadelphia, I oversee a team of more than 50 who are deeply dedicated to the property's hotel operations. Our 208-room luxury hotel opened in February 2021, during the height of the COVID-19 pandemic. Through that challenging time, our steadfast commitment to an elevated guest experience-the same experience I enjoyed as a child and attracted me to this industry-propelled us to success. Our unwavering commitment has paid off, and we have been fortunate enough to earn the prestigious Tripadvisor's Traveler's Choice Award for Hottest New Hotel.
I like to tell my team that what we're doing is common sense, not rocket science. The spirit of any hotel comes from its team members. That spirit, especially in Philadelphia, must be authentic. Ensuring all interactions are genuine means that team members must be treated equally as well. As Hotel General Manager, I understand that the atmosphere I create at the top will be passed down to all. The team is a family, and we revel in creating a fun and familial atmosphere.
For example, this Valentine's Day we delivered flowers to our entire housekeeping team to remind them of how appreciated and valuable they are. Executing excellence takes a lot of energy, so as a leader I make sure to always have snacks and coffee available for team members to enjoy. It is my mission to create a feeling of hospitality for my team so they're aware of the hospitality we should be creating for our guests each and every day.
Knowing Your Guests
More than 60% of our guests at Live! Hotel Philadelphia are players at our award-winning casino, located just steps from the hotel lobby. Many of our guests are regulars and quickly become part of the Live! Philadelphia family. From check-in to check-out, my team executes Live's Sequence of Service, which helps guide key interactions with guests. Sequence of Service is not a script, but rather a starting point. We encourage our team members to bring their "Philly flair" to every interaction that they have.
Our sequence urges team members to ask guests how they're doing, but it's going beyond the basics that we strive for. If a guest is returning from the casino floor, we'll ask what games they played and if we can provide anything before they return to their room. It is important to always ensure that your guests feel valued and important, and engaging in conversation and asking them questions about themselves and their experience is a simple way to do so.