In the age of the experience economy, travellers are also looking for experiences, like hotel activities, on top of accommodation. It is even better if the experience is unique and authentic.
NB: This is an article from Oaky
With some innovative thinking, you can curate activities in such a way that it speaks to this traveller's need. This way, your guests don't necessarily need to explore outside of the hotel's facilities. Moreover, you will be able to capitalise on them by turning them into exciting upselling deals.
Subscribe to our weekly newsletter and stay up to date
Here are 13 popular and practical hotel activities ideas that will appeal to modern travellers.
1. Movie nights
Hosting movie nights offers a number of perks. It appeals to young and old, making it a popular activity that families can enjoy together. Plus, with some clever marketing, it can also be turned into a lucrative upselling opportunity.
Hoteliers can, for example, sell beverages and snacks. In addition to selling popcorn, the ultimate movie snack, you can also offer your guests gourmet treats to elevate the movie experience further.
It's also pretty straightforward to organise. It doesn't take much effort to turn a conference venue or lobby into a pop-up theatre for one night. This can also be an outdoor space like a backyard or park where you'll be able to accommodate a screen and seating.
2. Spa services
Spa services remain a firm favourite wellness activity. It's especially popular among luxury and wellness travellers, making it a must-have experience if you mainly target these hotel guest types.
If your hotel doesn't boast an on-site spa facility, you can invite a local spa service. This way, you can also boost the local community and appeal to travellers who value sustainable business practices.
3. Local wine and beer tours
A big part of any trip is to explore the city. You can play a role in this part of your guests' journeys too.
You can, for example, create a mutually beneficial partnership with local food tour guides. This way, travellers get to taste the local cuisine and explore their local area.
Most tour guides will be happy to offer a discount if it means that they'll get more group bookings. Plus, it's one of the best ways to create a truly authentic experience for all guests while delivering first-class entertainment.
4. Local food dining experiences
Food brings people from all walks of life together. Enjoying a city's cuisine is usually at the top of most travellers' to-do lists.
Why not allow your hotel guests to have a more hands-on experience and let them watch how their dinner gets prepared? Alternatively, you can invite local chefs to your restaurant who can use indigenous ingredients to create a memorable food dining experience.
5. Picnics and gourmet lunches
One of the hotel food trends that emerged from the pandemic is a renewed preference for al fresco dining. If you have an open terrace or patio, let your guests dine outside. A gourmet lunch paired with stunning views is the perfect combo.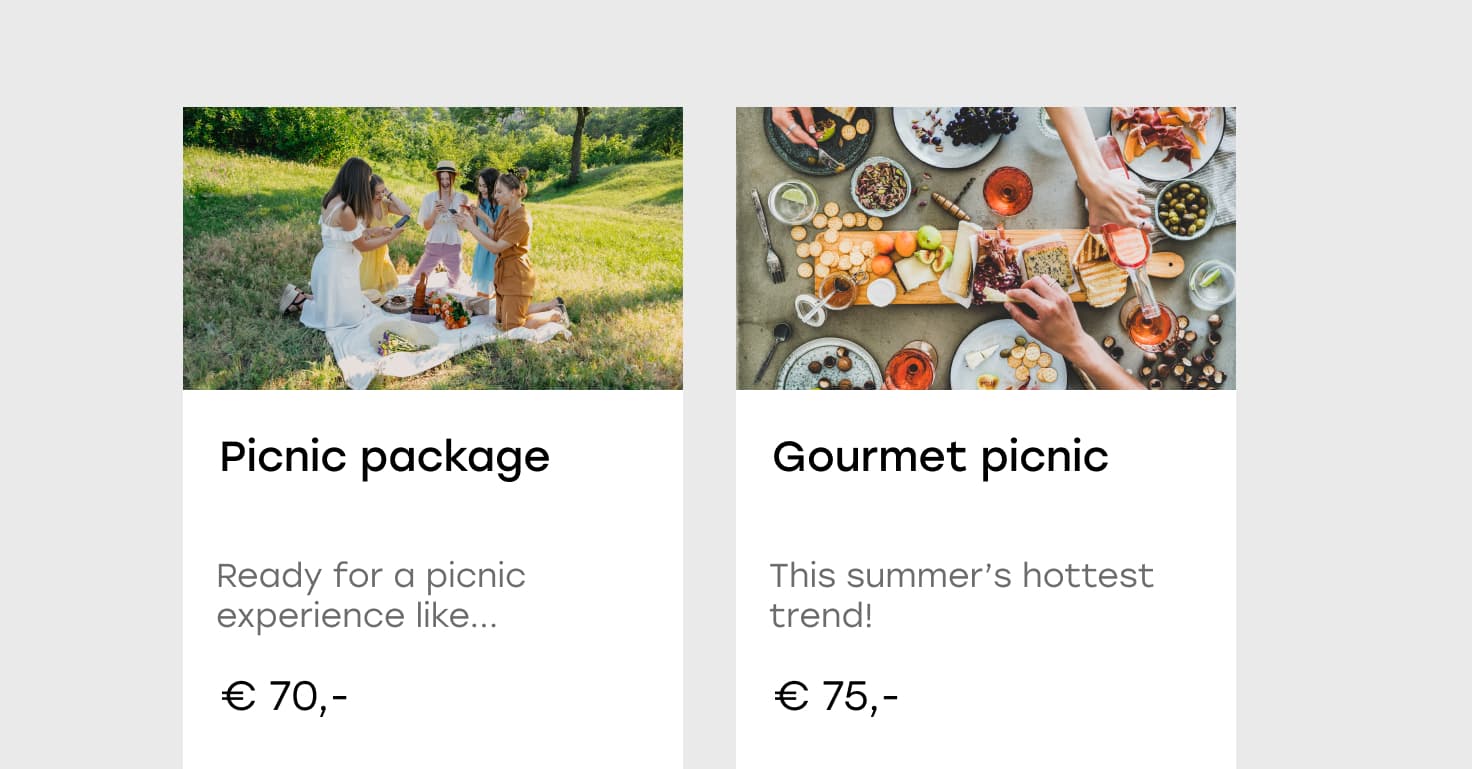 Alternatively, if you have a beautiful, manicured lawn, you could be upselling picnic baskets to your guests. From families with young kids to the boomer generation, picnics appeal to guests of all ages.