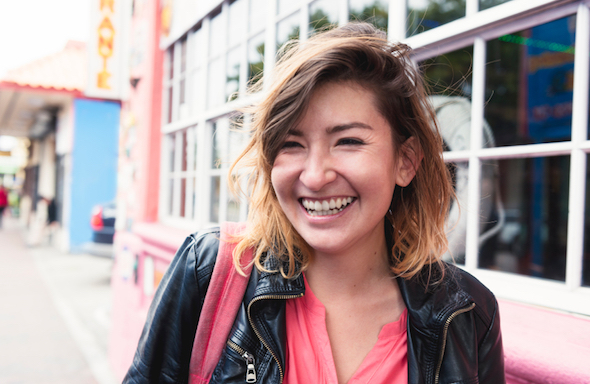 NB: This is an article from Little Hotelier
Millennials love to travel, particularly because they place value on authentic experiences versus stuff that can be purchased and collected.
For those of you who need a bit more clarification, millennials are the generation of young adults who were born between the years 1982 and 1994 — an often discussed and debated generation, and an important one for small hotels to target.
So as a small hotel operator, here's what you need to keep in mind when marketing to millennials.
1. Millennials value access over ownership.
Businesses in all industries are shifting their strategies in order to accommodate the unique needs and desires of millennials.
This is particularly true in the travel industry, as it is well known that millennials value experience over products.
They are ready to immerse themselves in the local culture, to enjoy a new adventure and to interact with new people.
As a small hotel owner, here's what you can do to attract more millennial guests:
Focus on personal service.
Provide an authentic experience that correlates with your destination.
Offer recommendations for local restaurants, activities and shopping destinations.
2. Millennials crave convenience.
Millennials don't want to have to pick up the phone and talk to someone in order to make a reservation for a hotel room. They expect that they can do this themselves online, and they likely won't book with a hotel who can't accommodate this desire.
Beyond that, most millennials are even packing away their desktop and laptop computers and focusing solely on their mobile devices.
Here are some facts to keep in mind when optimizing your website for mobile platforms:
More than 52% of millennial business travelers book on a mobile device.
It's anticipated that more than 35% of all bookings will be completed on mobile platforms by 2018.
About 50% of site visits come from mobile devices.
Currently, more than 20% of bookings in the travel industry are mobile bookings.
3. Millennials take advantage of loyalty programs.
Millennials — who value personal attention and are likely to recommend your bed and breakfast to their friends if they have a positive experience — are the perfect fit for a loyalty program.
However, Henry Harteveldt, of the Travel Consultancy Atmosphere Research Group, notes that less than 1 in 4 guests at hotels will join or participate in loyalty programs.
They are an important generation to capture, because they began traveling at a young age and they intend to keep exploring in the years to come.
This is the best time to instill customer loyalty, as you will reap the benefits for many years.
Read more articles from Little Hotelier