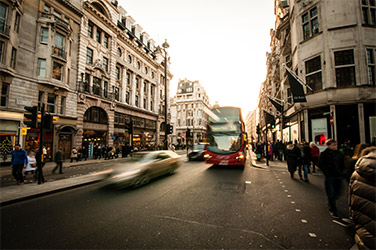 The UK's hotel market saw its first decline in average RevPAR (rooms revenue per available room) in four years during the first three months of 2016 adding further fuel to the suggestion that the peak of the hotel property market may have been reached.
According to the latest Hotel Bulletin: Q1 2016, published by HVS, AlixPartners and AM:PM, a poor start to the year for hotels in Aberdeen saw RevPAR fall by 37% year-on-year, skewing overall results across the 12 cities analysed. Even excluding Aberdeen's results, the overall market grew by only 1%, its lowest increase since Q1 2012.
While London remains a popular destination for Russian and Chinese visitors and investment continues to pour into the city, hotels in the capital saw RevPAR decrease by 2% in Q1 2016, their fifth consecutive quarter of flat or declining figures.
"These figures give us a strong indication that the peak of the UK's hotel occupancy market has been reached and the growth we are seeing now is rate driven rather than occupancy driven," said HVS chairman Russell Kett.
"For the  moment  there  continues to be strong interest in hotel investment in most parts of the UK, which could continue into 2017, but investors are currently delaying decisions because of uncertainty fuelled by a combination of terrorism concerns, the forthcoming Brexit vote, China's economic situation and the US elections.
"There is a risk that some operators will cut rates in an attempt to stimulate demand, forcing competitors to follow suit. Once room rates fall across the hotel sector the likelihood is that values will soften. This is a big concern for London's hoteliers, particularly with the large number  of bedrooms due to open in the next 12 months unless demand starts to pick up again," he  added.