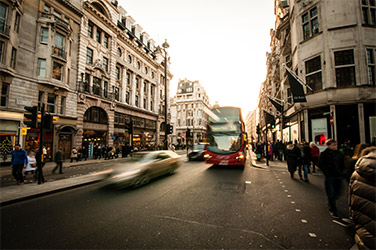 More than half of the 18,000 hotel rooms to have opened in London since 2012 have been in the budget sector.
That's according to new figures from property consultants JLL and London & Partners, the Mayor of London's promotional company, which said it had detected significant growth in the sector since the city hosted the 2012 Olympic Games.
Some 33% of the 7,000 rooms due for completion this year will be in the same sector.
The 'London Hotel Development Monitor', which is launched today, shows that low-cost hotels now make up 20% of the total room stock across the city.
Traditionally investment in hotels in London has focused around central areas, however high rents and values in the West End are leading to the expansion of traditional boundaries, the report says.
New infrastructure improvements and a booming digital economy has created a "Knowledge Corridor" that stretches from Bloomsbury to Paddington, taking in Fitzrovia and North of Oxford Street.  Activity is increasing as these areas grow, with Premier Inn opening another hotel on Tottenham Court Road this year and US-based hotel operator Standard International opening its first hotel in 2018 in the former Camden Town Hall.
Shoreditch has also become a hotspot for development due to building availability and lower costs compared to more central locations with new hotels including Z Hotels and Nobu Hotel Shoreditch opening up. During 2016, a further 800 rooms are expected to be added to the area.