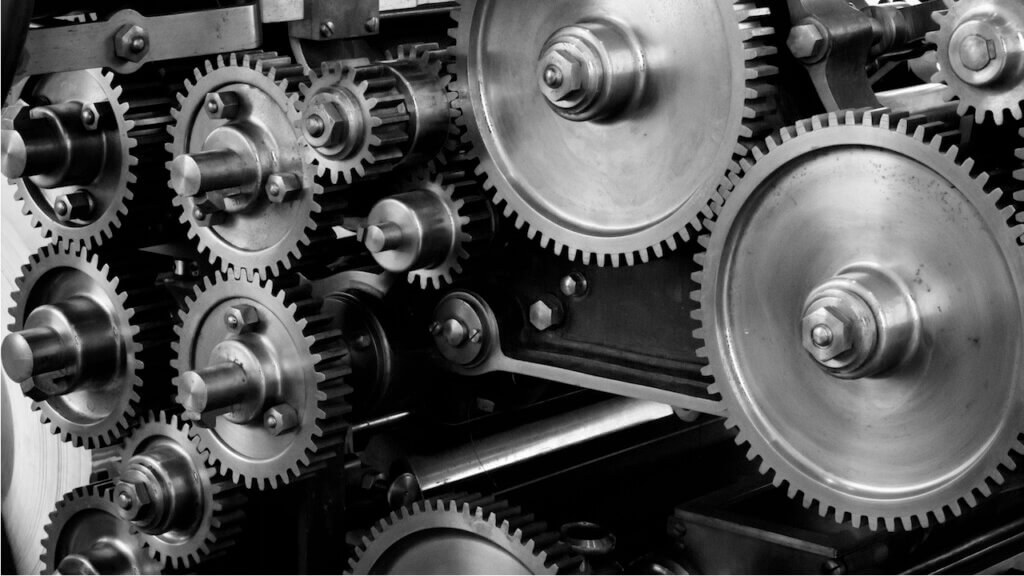 In the world of hospitality, legacy technology gets a bad rap – and it's no secret why.
NB: This is an article from Stayflexi
Unlike fine wine or nostalgic memories created and shared with friends and loved ones, the technology we utilize to enhance our personal and professional lives is meant to evolve at an accelerated pace. In the book "The Future is Faster Than You Think," Peter H. Diamandis pays tribute to Ray Kurzweil's 'Law of Accelerating Returns.'
Subscribe to our weekly newsletter and stay up to date
"Ray Kurzweil did the math and found that we're going to experience twenty thousand years of technological change over the next one hundred years," he wrote. "Essentially, we're going from the birth of agriculture to the birth of the internet twice in the next century. This means paradigm-shifting, game-changing, nothing-is-ever-the-same-again breakthroughs." This is, perhaps, the perfect way to describe the digital era in which we now live – innovation is no longer a nice-to-have; instead, it is a necessity built into the very fabric of our world.
From a business perspective, digital innovation is key to survival and success, and, as you might have guessed, the hospitality industry is no exception to this rule. Despite this, our industry has become notorious for its continued allegiance to antiquated platforms that are no longer equipped to serve the modern world and its modern customers. Legacy applications are defined as "an information system that may be based on outdated technologies, but is critical to day-to-day operations," and, across our industry, many hotels have simply failed to commit to replacing these systems. But similar to spoiled milk, platforms that fail to adapt to meet (or better yet, anticipate) the needs of the modern world have an expiry date, and it's due time for independent hotels to clear out the hypothetical kitchen.
When we look at the legacy infrastructure that has limited the growth and scalability of our industry for decades, it's hard not to focus our criticisms on the hotel PMS. The PMS exists at the heart of a hotel's digital ecosystem, acting as a critical hub of functionality that allows properties to manage their daily operations, including effectively, but not limited to: administrative tasks, reservation management, guest check-in, and check-out, room rates, and so much more. Unfortunately, PMS systems – even those that promise 'all-in-one functionality' and 'new-age mobility' – have traditionally failed to deliver.
Often, systems that are advertised as modern are, in reality, 30+ year old platforms that have been updated on top of original legacy programming in an attempt to keep up with the times. Despite their best efforts, this is far from a complete digital makeover, and when that fresh coat of lipstick wears off, hotels are left with a platform that lacks the deep functionality of systems built from the ground up to be light, efficient, and truly all-in-one.
The Truth About the Hotel PMS
As a frequent traveler myself, I always wondered why it seemed like the front desk clerk had to do so much heavy lifting to retrieve my booking information or process my information at check-in or check-out. Shouldn't that be a relatively straightforward process? Shouldn't it be easy for me, as a guest, to request early check-in or select an upgrade? In my experience, even a simple request would require a member of hotel staff to type furiously on their keyboard while I (and others) wait impatiently for the completion of the service we were promised. As I began to research, I realized that it wasn't the fault of the hotels I was frequenting; rather, it was the fault of their technology. Far too many properties were still relying on legacy systems that were riddled with workflow inefficiencies and monotonous administrative requirements that acted as a barrier to seamless functionality and service delivery.
When viewing a PMS system under an appropriately critical lens, hoteliers should ask themselves – is this platform truly mobile, or does it simply offer web-based functionality? Are the integrations it offers costly and, more importantly, are they fast and efficient, or clunky and unreliable? Are applications and platforms seamlessly exchanging data and information, or are they creating data silos? Does the platform frequently break down or crash? Is training cumbersome and time-consuming? Does the property have to adjust to the parameters set by the platform, or does the platform adapt to the needs of the business? And perhaps the most important question of all – is the platform really user-friendly? Is it enhancing the experience of guests and staff alike, or is it a thorn in everyone's side?
A truly intuitive, cloud-based, all-in-one property management system seamlessly automates every aspect of your independent hotel or vacation rental management. In simple terms, if we view a hotel's tech stack as a football team, the PMS is undeniably the quarterback, and a modern, all-in-one PMS stands to become our industry's Tom Brady.
Selecting the Right PMS for Your Hotel
As the saying goes, not all platforms are created equal, and the selection of a modern PMS platform is no small decision. Hoteliers must vet platform vendors with their current business needs in mind while also considering their future growth and evolution. Moving beyond the constraints of legacy platforms (and legacy platforms dressed up as a 'modern' solution), hotels can finally shake our industry's reputation for antiquated technology to embrace a truly innovative and scalable future.
Ultimately, legacy technology should not be our industry's legacy – our guests and workers deserve better. With this in mind, we've compiled a comprehensive breakdown of the must-have features and PMS functionality that should guide hoteliers' platform evaluation as they look to upgrade to a future-proof hotel operating system. Throughout this guide, hoteliers will be introduced to the foremost indicators of an innovative hotel management solution, in addition to a buyer's checklist, which provides hotels with a PMS "score" to assess their current system better. Armed with this information, hoteliers can better navigate conversations and demonstrations with vendors to find a truly best-in-class PMS platform.
Want to see how your PMS stacks up against modern systems? Download Stayflexi's Ultimate 10-Point PMS Checklist for Independent Hotels, here.