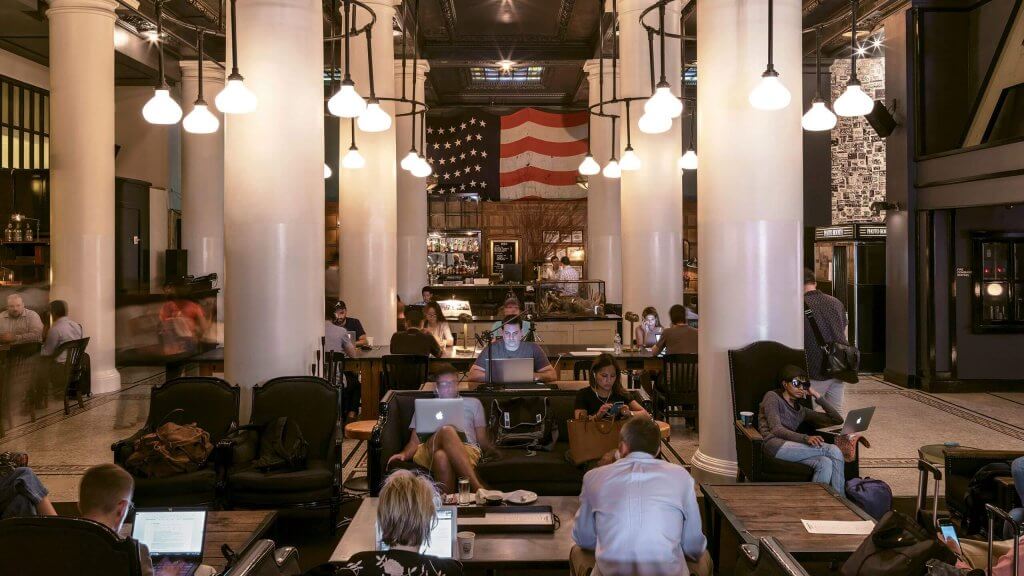 Whenever there is a new trend in the market, the hospitality industry tries to adapt it in the most creative ways.
NB: This is an article from eZee Absolute
For example, work from home is becoming quite common in every sector. This led to the rise of workcation, i.e., work while you travel. The hospitality industry took this as a perfect opportunity to start promoting the workcation culture. One such trend is coworking spaces in hotels. Coworking space is a rented place shared by various organizations and individuals as a workplace at an affordable price. Let me explain it in detail.
Subscribe to our weekly newsletter and stay up to date
Since work from home is being adopted by the majority of organisations these days, the need for a bigger office space has reduced drastically.
Moreover, startup culture is at a boom. Most of the startups have a small team size, which negates the requirement of investing into a big official space.
That's where coworking culture comes to rescue. How? I'll tell you in the next point.
Why is Coworking Culture Becoming a Trend?
I would say that there are two reasons:
Cost effectiveness
Ease of maintenance
First of all the cost-effectiveness is due to the pricing structure which is on a per seat basis. Meaning the organisation pays only for the number of seats they need instead of paying out for the entire office space. Secondly, they don't need to worry about maintaining cleanliness, inventory, and paying utilities bills.  Let me explain with an example.
Suppose there is a startup with 10 employees. Now, they would be looking for a small official space to set up their office. This includes investing in other aspects like hiring an admin and housekeeping staff, installing Wi-Fi, purchasing amenities (coffee machine and related accessories, printer, chairs/recliners, white board, etc.). Coworking spaces simply provide them with all these things.
Moreover, the per seat per day pricing is feasible for freelancers. That means any individual looking to work from the office can rent a seat for a day, week, or month as per his convenience and avoid hassles of signing a lease.
That's why working professionals are widely adapting to coworking culture these days.
How can Hotels Benefit from this Trend?
In 2020, the hospitality industry suffered a major setback and hotels were figuring out various strategies to recover the loss and welcome guests to stay with them. That's when workspitality came into existence.
Many hotels, including big chains like Accor, converted some of their rooms into a workplace. Basically, the local people can check into the room between 8.00 AM to 8.00 PM and work from the hotel thereby enjoying the available luxurious services.
In this way, people can maintain the work-life balance and get away from the noisy home environment. Also, they didn't have to worry about their regular household chores, because every kind of service was available in the hotels. Be it cleaning the room, ordering food, or getting any stationery supplies.
For hotels, it became an opportunity to earn revenue by offering their rooms as well as their meeting rooms as coworking spaces.
How can Hotels Implement Coworking Culture?
It's time to address the elephant in the room – how to start a coworking space in hotels. Here are some steps you need to implement at your property.