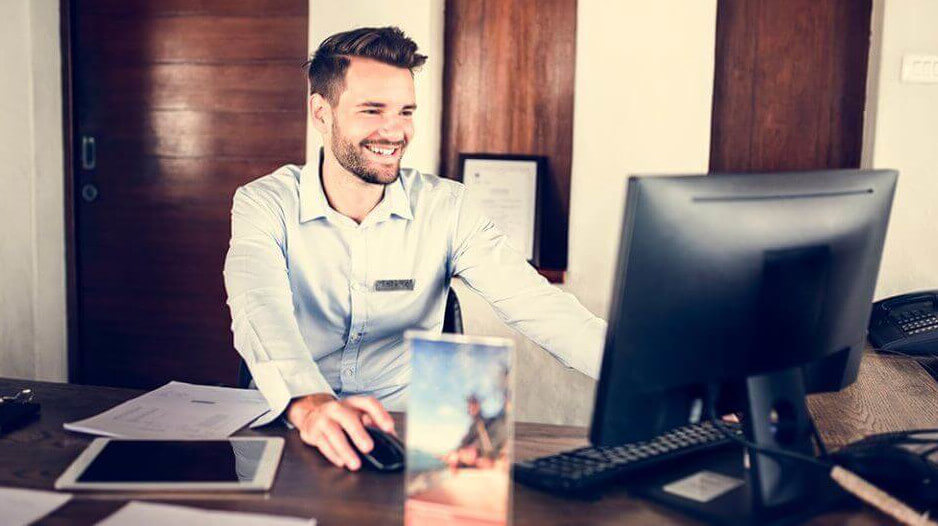 Imagine this scenario: your guest wakes up before sunrise to catch a flight.
NB: This is an article from Operto
They wait in long lines at the airport, and spend the entire flight with a crying baby. And then they're delayed at baggage claim. The last thing they want to do is wait in another line so they can check into their hotel room. So, what if they didn't have to?
Subscribe to our weekly newsletter and stay up to date
Imagine that your guest's first experience at your hotel is an optimized check-in process where they can immediately start enjoying their stay, instead of being stuck in a line—creating a first impression that's more likely to lead to glowing reviews and repeat bookings.
By utilizing hotel check-in software and guest-facing apps, you can automate check-ins, offer greater flexibility to guests, and give them control over how they begin their vacation—which can also reduce your front desk staffing needs. So now to find how.
In this post, we give you the ultimate guide to setting up an efficient check-in process and creating an experience your guests will love.
Hotel check-in and the guest experience
Balancing the efficiency of your business with your guests' needs is often a struggle for hotels. This is true especially when it comes to the check-in process.
How can you set up your check-ins in a way that makes sense for your business, helps you get better reviews and more direct bookings, while also providing an exceptional experience for your guests?
A long check-in wait may have a negative impact on the guest experience. And without a fantastic guest experience from start to finish, you risk missing out on five-star reviews and repeat bookings.
According to this study, your hotel's check-in experience should: 
Take five minutes or less
Be accurate
Include a warm welcome
When any of these baseline criteria aren't met, guest satisfaction scores can fall.
However, streamlining your check-in process and offering an efficient and accurate experience right out the gate, doesn't just make your guests happy. It also frees up staff time, professionalizes your services, and decreases your costs.
So with that being said, why not make some easy upgrades to your check-in process to start not only meeting, but also exceeding your guest expectations?
Why update the check-in process for hotels?
Traditional check-in processes don't allow for hotels to meet the changing needs and expectations of modern guests, who want to arrive when they arrive, and have a stress-free start to their vacation with minimal contact with staff. Also, traditional front desk operations are complex and staff-dependent.
Despite these problems, many hoteliers are hesitant to update their check-in processes. This could be because:
They don't want guests to have a faceless experience
Updating processes requires a large investment of time and money
They're concerned about the investment of time and money associated with updating processes.
They believe implementing online check-in for hotels requires them to be tech-savvy
They've previously had bad experiences with hotel automation
But, hotel check-in automation doesn't have to be faceless and cold—and it doesn't have to require a large investment of time and money. For example, Operto offers simple, affordable technology solutions, and you can still have a small number of staff available on-site to complement the tech.