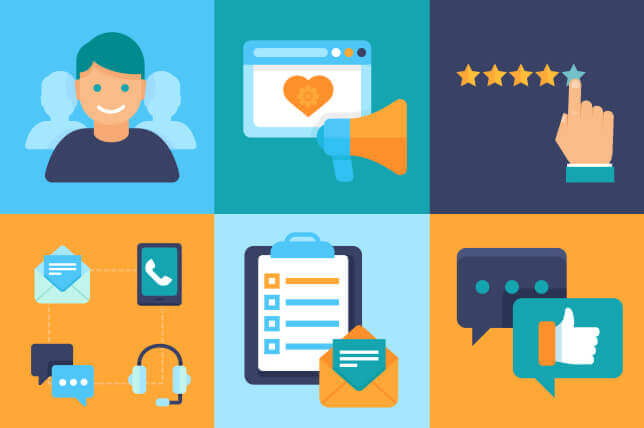 Last November, I had the opportunity to attend Inbound for the first time. For those of you haven't been, it's definitely one of the best marketing conferences out there and I highly recommend you convince your boss to let you go.
NB: This is an article from GCommerce
One of the sessions that has had a lasting impact on me and GCommerce is Joanna Lord's presentation on the future of branding. In her session, she defines "reciprocal loyalty" as the type of loyalty where the company or brand is loyal to a prospect before the prospect is loyal to the brand. In other words, I'm going to invest in you before you invest in me.  There are plenty of examples of brands successfully implementing this strategy to build loyal customer bases, including Dropbox and Casper Mattress.  In each case, the brands invest in "unscalable moments of delight" to catch the attention of new prospects, even though on the surface the scalability of the move may seem daunting.
When talking with colleagues in our industry, I've been asked "How can hotels do this?" So here are 5 ways to incorporate reciprocal loyalty at your hotel:
1. Mobile Booking – So many of your customers are researching your property on their mobile phone.  However, few are making a reservation because the booking engine experience is so cumbersome.  Allow mobile users to hold a room at a set ADR for 24 hours with just their email address.
2. Planning tools – Travelers are looking for the easiest ways to plan their trip and it goes without saying they want to be confident they are getting the best price. Building a planning tool on your site will not only give your site that content boost you've been looking for but more importantly will provide your prospective guests a useful tool and a positive experience with your brand.
3. Streamline your website – Don't make people work hard to find the content they are looking for. Take the time to understand who your audiences are and tailor your website structure and content to them.
4. Live chat – Click-to-call functionality is okay, but millennials are looking for instant answers. So if you have a younger generational audience, you may want to consider using a live chat feature on your site. During the research phase of travel, there are so many questions and the fewer times you have to actually pick up the phone and dial, the better.
5. Member pricing – Brand loyalty at its core includes the ability for guests to earn rewards as they engage with your company. Hotel brands such as IHG and Marriott have successfully used this to their advantage. By providing my email address, I can have access to member only pricing with a click of a button, saving me money. Independent hotels can put their own spin on this. They just have to be willing to create a "member only" experience. And ask yourself, as a hotelier or a marketer, how much is an email address worth to you?