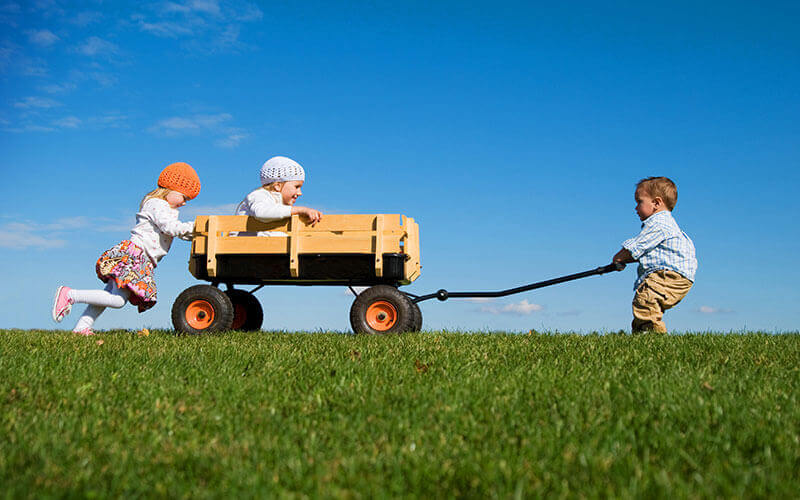 We begin our inquiry by asking, what is driving customer retention in hotels? Answering this question requires that our readers do away with this quaint notion that all guests are of equal value to their hotel. From a simple profit standpoint, loyal hotel guests are more valuable than guests who visit your property once and never return.
NB: This is an article from StayNTouch
An article in Harvard Business Review summarized research conducted by Frederick Reichheld of Bain & Company. Here was his head-turning conclusion: generating a new customer is anywhere from five to 25 times more expensive than retaining a current customer. Moreover, Reichheld found that increasing customer retention rates by 5 percent increases profits by 25 percent to 95 percent.
One of the clear implications of this research is the importance of customer retention strategies for hotels. Companies that focus more on building long-term relationships with their happy customers than acquiring new customers will be rewarded with reduced costs and increased profit margins. Make retaining your existing guests your primary objective and allocate it more resources than new customer acquisition. Consider new customer acquisition an important secondary strategy.
What are the proven customer retention strategies for hotels? There's a multitude of things hotels can do to motivate their guests to become repeat customers and, over time, long-term guests. Our recommended customer retention strategies for hotels can be broken down into three categories: those strategies that hotels execute prior to the guest's arrival; those they implement on-property during a guest's stay; and those strategies they pursue after the guest returns home.
Pre-Arrival
1. Become less dependent on OTAs and booking channels
Online travel agencies like Expedia and Priceline are a mixed blessing. While they enable hotels to quickly fill their rooms and reach their occupancy and revenue goals, they also take what many hotels regard as an exorbitant commission. OTAs also intrude into hotels' relationship with their guests — consumers are as likely to be loyal to an OTA as they are a given hotel brand. This hurts hotels' ability to develop long-term guest relationships and hurts their retention rates.
To regain ownership of the guest relationship, hotels must be able to entice prospective guests to book directly with the hotel. Hotels can begin by neutralizing OTAs' competitive advantages by ensuring that their own website or booking engine is fast, easy, and intuitive.
Some hotels offer a discount to guests who book directly, while others offer value-added incentives like late check-out or free breakfast.
2. Offer the right rewards
There's been some speculation in the industry that millennials are averse to loyalty programs, but that's not our take. They love rewards just like everyone else but the kinds of rewards that they value are markedly different from typical business guests, to whom most hotel loyalty programs are targeted. Research suggests that room upgrades are quite motivating to experiential-minded millennials but considerably less appealing to business travelers.
3. Know your VIPs and prepare for their arrival
Customer retention strategies for hotels that don't offer loyalty programs can also be effective. Start by identifying and focusing on your best customers. Once you've identified your VIPs, ensure that all staff are aware of who they are and trained to greet them by name and attend to their needs. When guests feel they are part of the family and have a sense of belonging and ownership, they will become happy, high-value guests and boost your hotel's retention rate.
 On-Property
4. Demonstrate personalized customer service
Once your guests arrive, everything you do should be about serving and facilitating their specific wants and needs with gracious, personalized service. At the end of the day, good old-fashioned customer service is one of the best retention strategies in the book. When there's an unhappy guest, customer service, if done in a helpful and empathetic manner, can reverse any potential damage, pre-empt a bad online review, and increase the likelihood that the guest will return to your hotel for another visit.
5. Create an experience
If you want your guests to keep coming back, give them experiences that they can't get anywhere else. Millennials and members of generation Z alike crave personalized and authentic experiences at every point of their journey. Some hotels promote eco-friendly features or partner with local restaurants and wineries, while others might highlight local artists and chefs.
By the way, the idea that millennials are not loyal is a myth — they are just picky and know what they like and don't like.
6. Leverage technology
For certain customer segments – namely, your millennial and generation Z guests – there may be no better retention strategy than integrating technology at all levels of your hotel. Some hotels already use technology to simplify and streamline the check-in process and to create unique in-room experiences for their guests – for example, drapes that open by themselves and TVs that turn on automatically to a guest's favorite show.
Hotels that use technology to automate key functions find that it frees staff up to focus on serving guests and building deeper relationships that, over time, increase retention rates and drive their bottom line. Cloud-based, hotel property management systems like StayNTouch help hotels to leverage technology as a means of reducing costs and increasing profit margins. 
7. Focus on room quality
Investing in room quality is always a wise expenditure of resources. PwC's 2016 study, "What's driving customer loyalty for today's hotel brands?," concluded that room quality is, in fact, the number-one factor in selecting a hotel for both business and leisure travelers. Enhancing room quality is clearly one of the most important customer retention strategies for hotels of all sizes to undertake.
8. Do the little things right
Customer retention in hotels takes effort. In fact, it's not that different from dating. Who wouldn't want to receive a gift basket featuring an assortment of locally produced items at check-in? Small gestures like a handwritten note welcoming them (better than text or email) or leaving their favorite beverage in their room (make sure it's on the house) will endear guests to you and go a long way toward fostering loyalty.
Post Stay
You miss your guests and you wish they'd return. And you hope they feel the same way. Moving forward, your strategies should include further developing and deepening the guest relationship, ensuring that your brand stays top-of-mind while you are apart.
9. Keep the conversation going
Send your VIP guests a personalized thank-you note and all guests an automated email requesting a review. Encouraging them to write and post a positive review is of great importance, because it demonstrates social trust, which is essential for creating loyal guests. In the weeks and months that follow, the focus should be on keeping the conversation going; after all, you don't want them to forget about you. This can be accomplished through content marketing, a well-executed email campaign, and by engaging on social media.
10. Reputation management is retention
Ongoing monitoring of the social media universe is critical. It might reveal that your happy guests are spreading positive word of mouth, or you might discover that they are talking behind your back. When you come across a negative review, do not become defensive. Respond to it graciously and most importantly, fast — time is of the essence. If it lingers for too long, serious damage to your brand could undermine your guest retention efforts.
To nurture guest relationships, try to avoid inundating them with sales messages but instead use email as an opportunity to build a genuine relationship. Let the guest who mentioned she loves art know about the art festival that is coming in June. As the relationships deepen and trust is established, invite your guests back with a special offer. Let them know you're thinking about them on their birthday or anniversary, and help celebrate it by offering a special promotion.
Customer retention in hotels is not new by any means. It's been around as long as hotels have existed. The only difference is that, back in the day, a good deal on a room or a nice location was all it took for hotels to earn loyal guests. Although retention now takes a lot more work and clever investments in technology, hotels that focus their resources on keeping their best, most loyal guests happy, end up receiving a big return on the investment in the form of lower costs and higher profit margins.
That said, no company can afford to ignore new customer acquisition, and that includes hotels and resorts. Something to consider is that customer acquisition strategies and customer retention strategies for hotels are not mutually exclusive; retention strategies such as rewards or a great customer review can also be effective in attracting first-time guests to your hotel. In fact, all new guests present the opportunity for your hotel to convert them into loyal, long-term, and high-value guests.