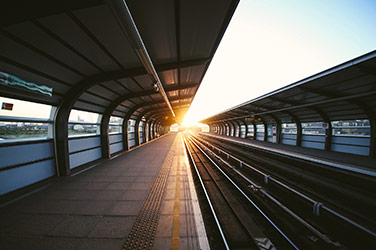 Recent discussions have been swirling around the revenue management industry and its swift evolution over the past few years, moving steadily past merely filling as many rooms as possible to holistically approaching the quest for achieving total revenue performance.
However, approaches and technologies have not been the only revenue management components swept up in these influential winds of change.
The lives of hotel revenue managers have also experienced drastic changes in not only their job responsibilities, but in their overall work efficiencies, insights and performance.
The average hotel RM touches a diverse range of systems within their role: reputation management, channel management, rate shopping, revenue management, property management and central reservations systems.
And as advancements in these system technologies have improved how hotels are driving better revenue, they have also freed revenue managers from the tactical handcuffs once restraining their productivity.
To expound on the impacts that technology has brought to the lives of modern day RMs, let's examine a typical day in their life – a life with an automated revenue management system and a life still relying on manual spreadsheets and home grown processes.
A Day without Automation
A typical morning routine for most RMs begins by reviewing their hotel's performance from the previous day. Without an automated revenue management system (RMS), a report is likely pulled from the hotel's property management system (PMS).
This report accounts for the property's out of order rooms, no-shows and actuals from the day before. It includes the necessary data points to allow the revenue manager to begin investigating any changes in hotel bookings since the day before.
Once the hotel's daily performance has been thoroughly reviewed, it is generally a suitable time to meet with the hotel sales team to discuss any group opportunities they have in the pipeline. To assist the RM, they would generally maintain a "business-on-books" folder (sometimes referred to as "BOB.").
BOB is referenced during all internal revenue meetings, in this case helping the RM and the group sales team decide if their prospective group business is worth taking – and at which rates they should accept each group.
The revenue manager generally spends some down time throughout the day reviewing BOB, looking at changes in the bookings week over week. S/he spends critical time manually updating spreadsheets with PMS reports, reviewing the forecast a minimum of 90 days in the future for any immediate changes to hotel pricing.
After this daily review, it can be an optimal time to check in with the general manager, front desk and operational teams to communicate any relevant changes to forecasts and pricing. If there are any rate changes needed, the RM will spend time manually adjusting these in all selling systems, often as detailed as adjusting rates by room type for each day.
In an ideal world, the RM breaks for lunch and gets a much needed refresher hour before resuming the afternoon's activities. In many hotel worlds, however, they end up spending their lunch eating at their desk, pouring intensely over BOB and preparing intently for the revenue meetings that afternoon.
Read rest of the article at: Hospitality Net