Creating a New Airline Loyalty Status Tier – (Pt 2)
In the previous paper, creating a new airline loyalty status tier – part one, we looked at loyalty member behaviour challenges and how a new elite tier would be viewed from both the program and member perspective.
This article picks up where part one left, and digs deep into the considerations an airline loyalty program must review to determine if a new tier is right for them, and what other financial and non-financial impacts may be.
The new tier is driven by the program or another factor?
Often, a new tier is not driven by the loyalty program itself, but rather out of necessity in the market, competitive challenges, or alliance requirements.
Depending on the reasons for introducing a new tier, the approach to developing the tier benefits, qualification requirements and the branding of the tier will need adjusting.
New Status Tiers: Data + Art
Given the massive data sets most loyalty programs hold on their members, including transactional data, emotional/persona data and inferred data – it's clear that a purely data-driven approach to creating a new loyalty tier WILL NOT WORK. Just the same as using a pure emotional/gut feeling approach isn't the best idea.
Therefore, the best approach to correctly creating a new loyalty status tier is part data science and part art.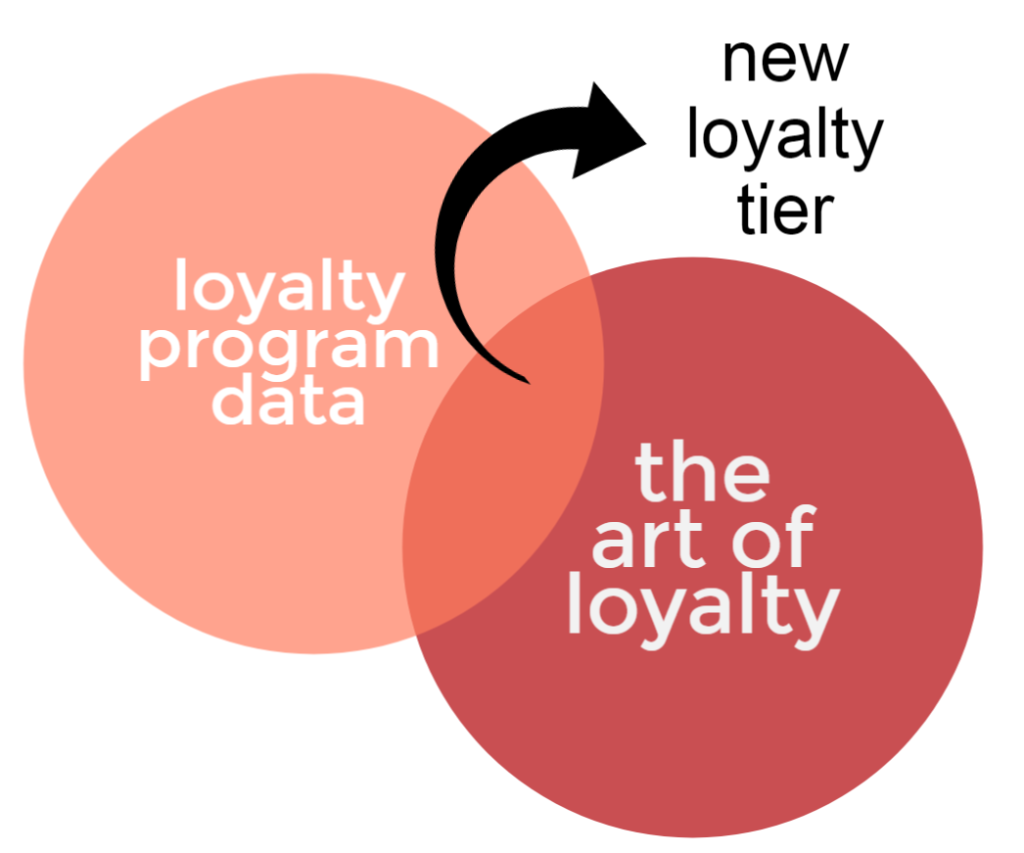 The Data
There are many data features and analytics to assess, and the list goes beyond what is covered in this article. Many popular data points to pay close attention to include:
Revenue Protection
Is there customer attrition or churn problem in certain segments of the loyalty member base?  Are the ultra-top customers splitting their business between your airline and a competing airline?  Creating a new loyalty tier at the very top end is a fantastic way to help protect the revenue of valuable members.